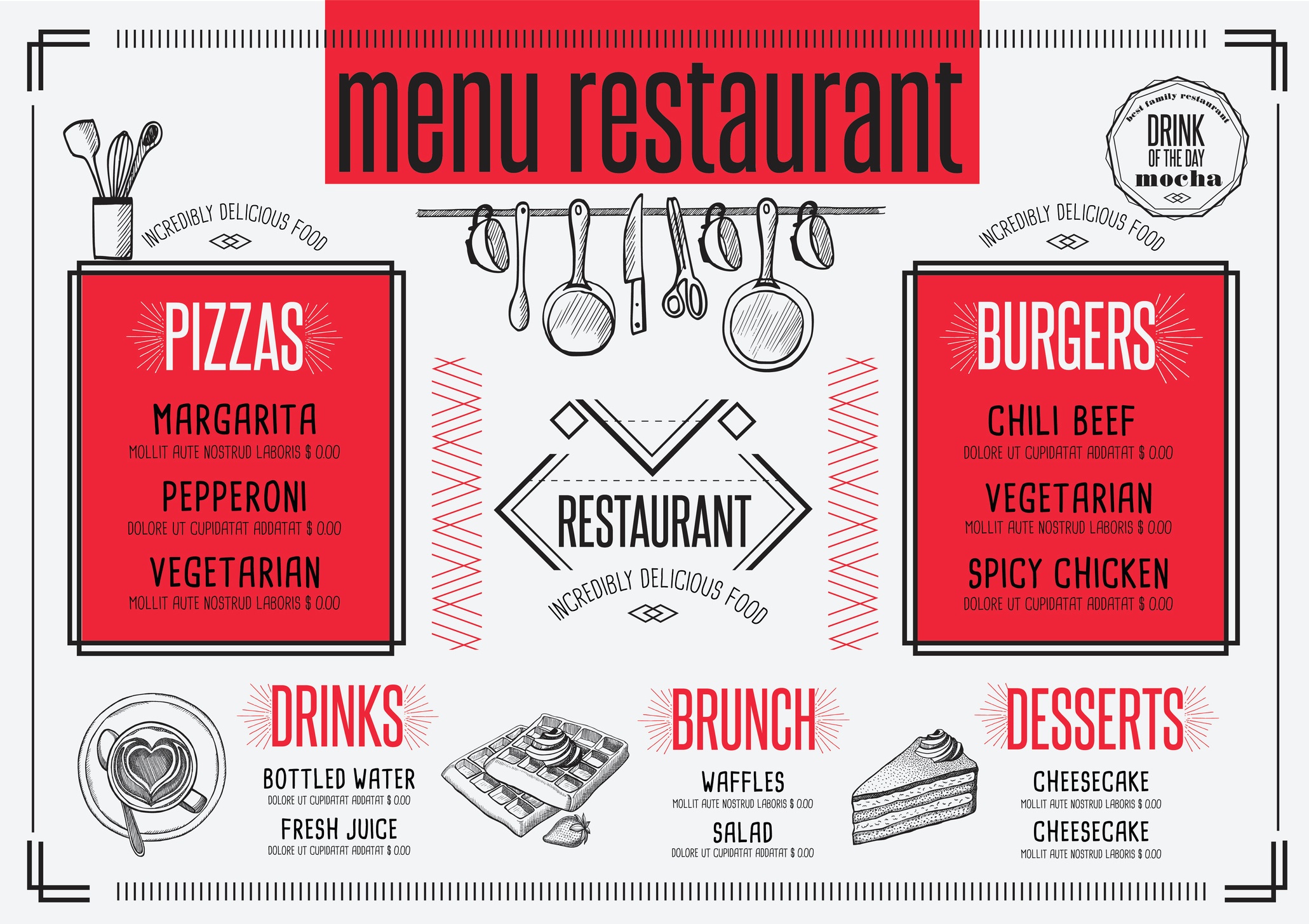 Operating successfully in today's restaurant industry is not easy for many reasons:
Competition is growing aggressive with time

Customers are becoming more demanding, and

Food quality can't be compromised.
Simply put, customers today, want to enjoy the a personalized dining experience more than anything else. And from the business point of view, restaurant owners need to make sure they deliver excellent customer experience while maximizing their business profits.
This is where your silent salesperson really helps you the most; yes, we're talking about your restaurant menu design. Your menu is the most important internal marketing and sales tool. In fact, it's the only piece of printed advertisement that is actually read by the guests. Once it is placed in the customer's hands, it can influence the customer regarding, not only what to order, but ultimately, how much they will spend at your establishment. In other words, your restaurant menu design directly influences your sales revenue, so it should be strategic and well-designed.