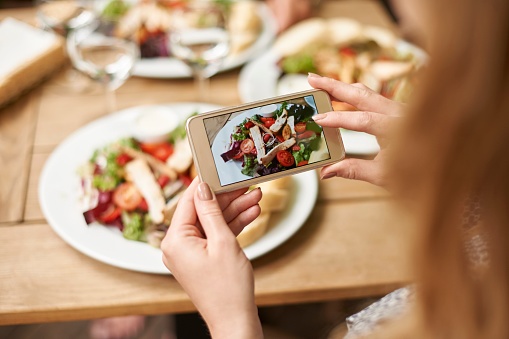 Food is a powerful way to bring people together.

In one way or another, food conditions our daily experiences everywhere, from work and family events to how we are introduced to new cultures, lifestyles, traditions and more. Our points of view, our memories and our lives in general can easily be influenced by just one meal and the experience surrounding it. For a restaurant, having guests sharing their favorable experiences can mean more business.
How do guests share their food experiences?
Relevant phenomenons such as

foodstagramming

have people taking and sharing pics of their food at their favorite restaurants. Real-time feeds such as

Facebook Live

or

Periscope

allow for an even more intimate way of sharing with your followers through live feeds. The sensation is all around us… and it can't be stopped, so, why not join?