Kulture Konnect's co-founder, Jorge Pacheco, is on a roll. We praised and cheered him on as he presented for the second time at the Western Foodservice & Hospitality Expo in early August. He made us proud after conducting Kulture Konnect's first live social media webinar in late August. This month, Jorge Pacheco was asked to be a presenter at this year's Dine GPS Restaurant Bootcamp in Coachella Valley. As a team as a whole, we are extremely excited to be a part of Dine GPS. Jorge has done a great job over the years sharing his knowledge and insight regarding restaurant marketing. He has shown his strong skills and ability to help restaurants execute successful marketing and promotional work.
If you are a restaurant in the Palm Springs or Coachella Valley area and would like to gain more knowledge about social media, marketing and promotions please do feel free to attend the Dine GPS Restaurant Bootcamp. Here are the event details.
What is Dine GPS Restaurant Bootcamp?
Every year Dine GPS hosts Restaurant Bootcamp for Coachella Valley restaurants to help owners discover new trends and industry resources.
What's on the Agenda?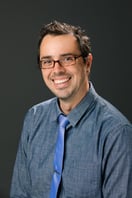 This year's topics include:
- Emerging Concepts in Restaurant & Food Trends - Presented by Sysco Riverside
- Greater Palm Springs Diners Decoded - Presented by Open Table
- Social Media, Marketing & Promotion - Presented by Kulture Konnect (Image to the left - Jorge Pacheco)
Who Should Attend
Palm Springs and Coachella Valley restaurants

Restaurant Owners

Operations Managers

Restaurant Marketing Specialists
When and Where?
When: Wednesday, October 10, 2018
Time: 9:30am - 11:30am
Where: Westin Mission Hills Golf Resort & Spa
71333 Dinah Shore Dr., Rancho Mirage, CA 92270
Admission: Free
How to Register
To attend this bootcamp you must register here.
We look forward to seeing you there! If you have any questions regarding the event please contact jorge@kulturekonnect.com
---
Looking for professional social media strategists? Contact us today (951) 479-5411. To receive a free quote click here.
Improve your social media marketing results with this Social Media Reporting Toolkit. Get started here.