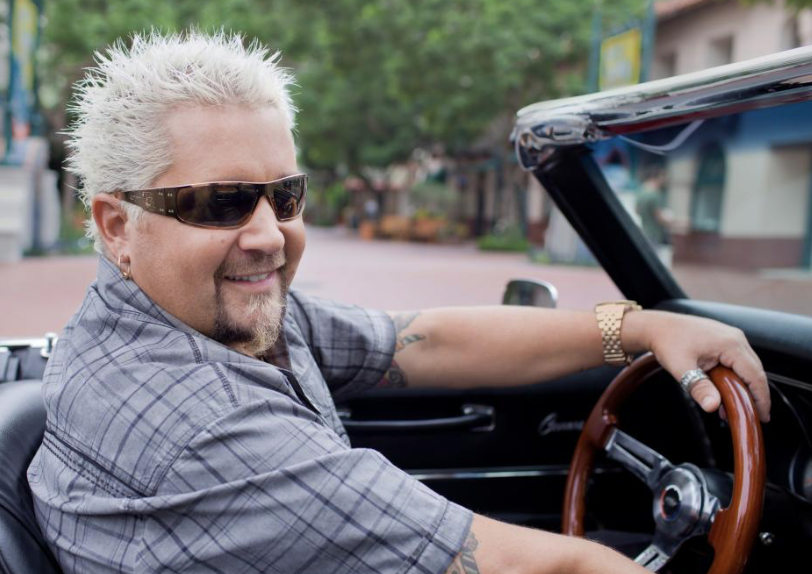 Photo Credit: John Lee, 2011 - Food Network
Who's the bleached blonde gentleman behind the wheel? Meet Guy Fieri. If you already haven't watched, he's the host of the top-rated Food Network show, 'Diners, Drive-Ins and Dives.' But don't get it twisted! He's more than a spikey blonde food tv show host. Fieri is a well-known restauranteur with more than 14 restaurants under his belt, culinary cookbooks, plus a line of barbeque sauce, salsas and more.
He's been lucky enough to have visited millions of restaurants and diners across the United States and even occasionally dropping in outside the country since 'Diners, Drive-Ins and Dives' premiered in 2007. Whether it's a popular, trendy spot or just a hole in the wall, Fieri's mission is to visit any restaurant who's doing it right.
Being a frequent watcher, I have always wondered what these restaurants were like today. Has the show helped them boost restaurant sales? And if so, how much of an impact? Are they still up and running? After doing some digging, I was able to come up with 9 restaurants that have had a positive response after appearing on the hit show. And... I was also able to get information about how to get on the show. Keep reading below.