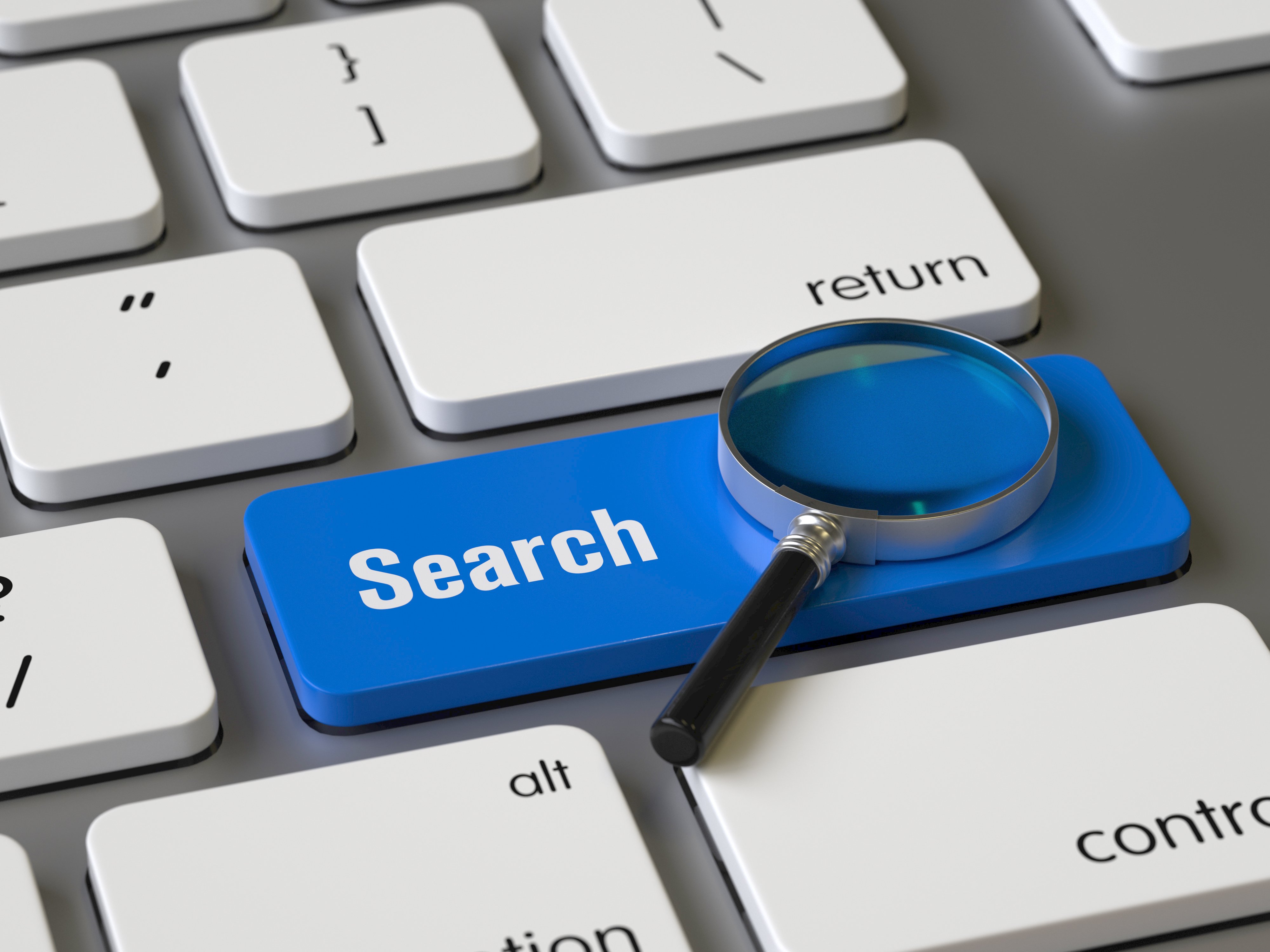 The goal of SEO for a multi-location business is to achieve an organic page 1 ranking for your multiple locations. If successful, this should result in an increase in your revenue, site traffic and a great return on investment (ROI).
Local SEO is tricky enough for a single location business, but for those with numerous locations across the state or even nation, your strategy has to be next level. You need to structure your corporate site to accommodate pages for multiple locations and then work to boost their SEO rankings individually. Obviously, incorporating multiple locations to your local SEO plan can be difficult and overwhelming if you don't have a solid plan.
WHAT IS ORGANIC SEO?
Organic SEO is the process of receiving good rankings for your targeted search terms on various search engines without having to pay the search engines for the placements. Basically, when a user types out searches on Google, for instance, you see the natural (or "organic") results. As a business owner, you are striving to reach the top of these listings through SEO strategies rather than with paid ads. If you look next to the result and see a green Ad box, these are paid placements and the business is paying Google for every click.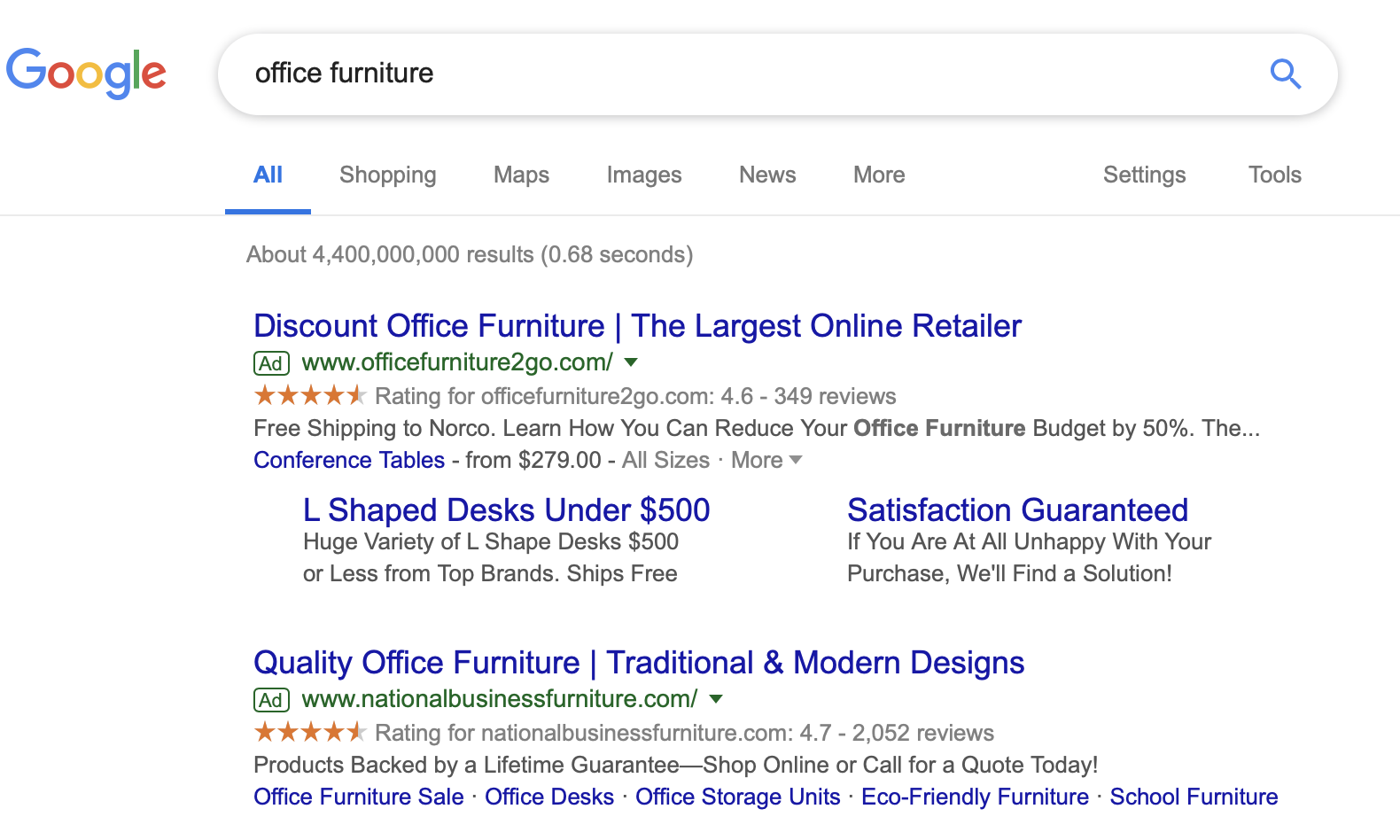 There are many different components that go into Organic SEO. Google changes its algorithm a purported 500-600 times a year. However, things like high-quality content, keyword optimization, backlinking, site speed, website security and visitor engagement always factor into the ranking system in some way.
WHAT IS LOCAL SEO?
Local SEO is the process of optimizing a website or specific web pages to appear for organic queries when the search query is clearly aimed at finding local information. Examples of local search queries include searches with geo qualifiers like the city or town name, or with a zip code. It can also include the ever popular "near me" qualifier. For instance "best burger in Los Angeles" or "Mexican restaurant near me".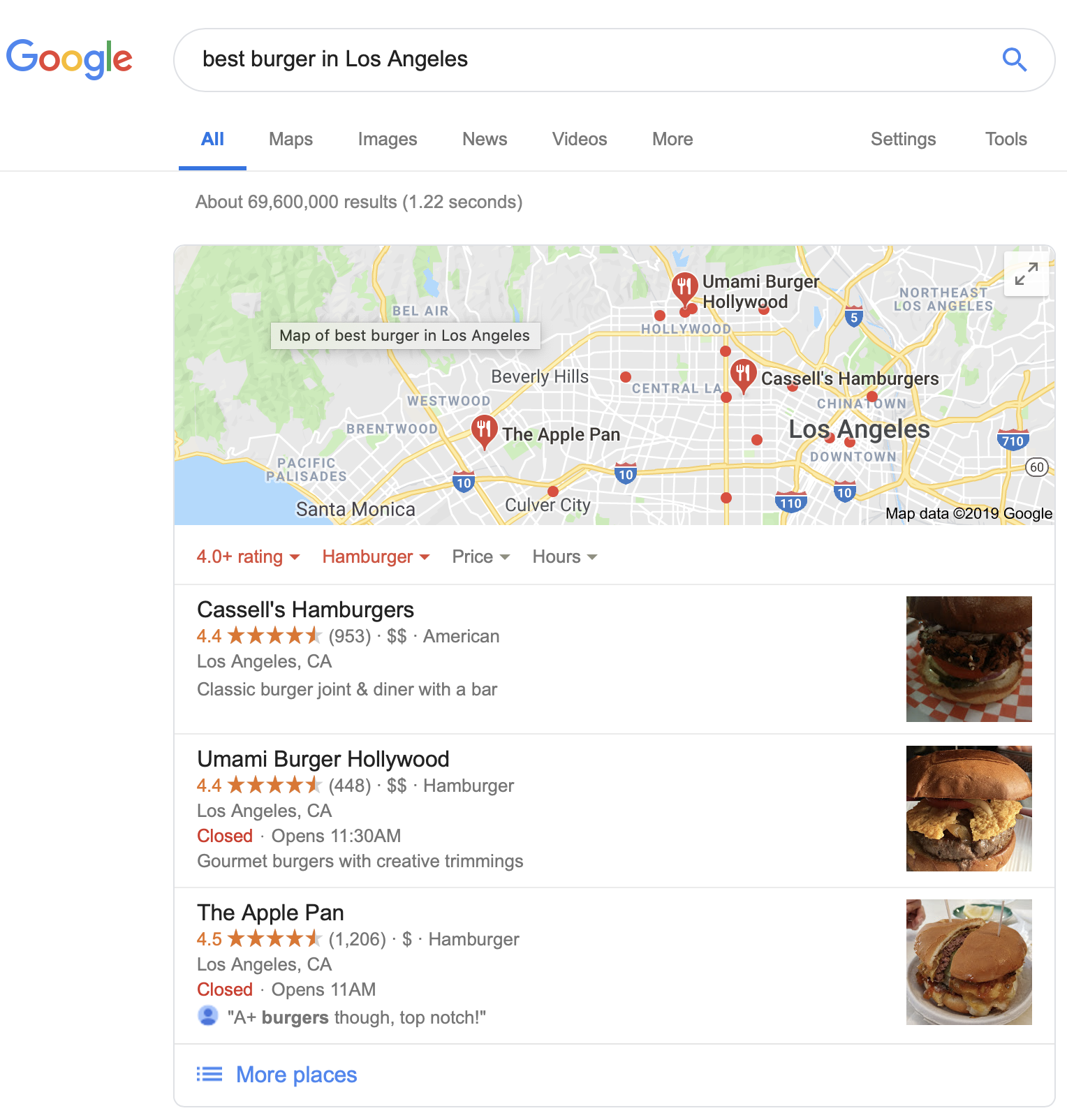 Local SEO search results can be found on maps and business directories such as Yelp, Google Maps, Yellow Pages and even Facebook. Because of this, local SEO requires a focus on things such as citations, reviews, links and keywords.
---
You need a great website to support your SEO efforts. Start with this 11-step checklist for your next website redesign!
---
WHO NEEDS LOCAL SEO?
Keep in mind that Local SEO is an extension of organic SEO but is not optional for any brand that wants their business locations to be found online. Organic SEO drives traffic to your website, local SEO drives traffic to your store. Approximately 1/3 of all local mobile searches result in a same-day in-store purchase, making Local SEO just as important as Organic SEO.
Every business with a physical storefront needs local search marketing to allow consumers to find and buy from them. Multi-location businesses can also benefit from local SEO, even if they have a prominent, established brand. No matter how popular your brand is, if people cannot find your locations, they will choose your competitors that are easier to find.
Types of Businesses that need Local SEO:
Food Services (Restaurants, Catering Services, etc.)

Retail stores (not e-commerce only sites)

Service-Area Businesses (Plumbers, Gardeners, etc.)

Automotive Brands (Dealers, Body Shops, etc.)

Healthcare Providers (Physicians, Hospitals, Senior Care Services, etc.)

Financial Services (Banks, Tax Preparers, Financial Advisors, etc.)

Hospitality Brands (Hotels, Casinos, Travel Agents, etc.)

Real Estate (Agents, Property Management, etc.)
SEO is meant to help search engines rank your business higher for relevant searches and help your customers find you. SEO should not be specific to just local or just organic, if you want your brand to be found online you need to optimize for both.
---
Kevin Watts Bio

Kevin Watts is the founder of Raincross, based in Riverside, CA. Raincross is a premier digital marketing agency serving clients across the world. Kevin got his start in online marketing by working for some of the most prominent names in online retail. He's most recognized for helping to start e-commerce retailer Organize.com in 1998, and spent 12 years running the company's e-commerce and online marketing operations. He has been recognized and has received several online retail, marketing and merchandising awards throughout his career. Kevin grew up in Riverside, CA and graduated from the University of Wyoming. In his spare time, Kevin is an avid fly-fisherman, college football fan, and enjoys spending time with his son Matthew, daughter Kate, and wife Lindsey.
---
Today, more and more consumers use the internet to search for products and services they need. Gain credibility by having a responsive professional website that supports your SEO efforts. Contact us today for details, (951) 479-5411.
You need a great website to support your SEO efforts. Start with this 11-step checklist for your next website redesign!