It's that time of the week again!
Our weekly review of Orange County advertising agencies continues with an agency that has built itself on producing visually stunning infographics for clients such as Nike, Pepsi and LinkedIN. They came to Orange County recently and planted a flag that said "here's the one thing we do better than you". If we gave all these agencies a soap opera name, thier's would be The Bold and the Beautiful.
Column Five

produces incredible infographics. Infographics break down data visually, helping viewers make sense of complex information. Their popularity has increased with the rise of social media, fueling the need for instant results by providing content in bite-size digestible chunks.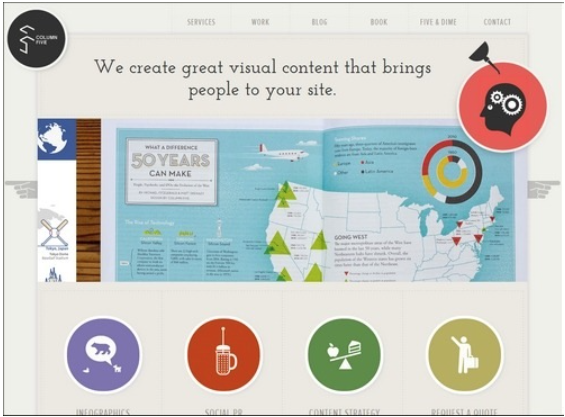 Going with the food metaphor, one of the coolest infographics Column Five created was for LinkedIN. You can see it here. We can certainly appreciate this take on what's important for the "well-balanced blog" as well as the creativity that went into its creation.
>>Make sure to follow this checklist while searching for a graphic design studio.
When you see that data on content consumption you know that if the visual element is lacking, it's going to be difficult to grab attention. That's why video is exploding on mobile right now. People would rather watch a video than read text on their phone. And they'd much rather share a unique take on Kanye West…like this: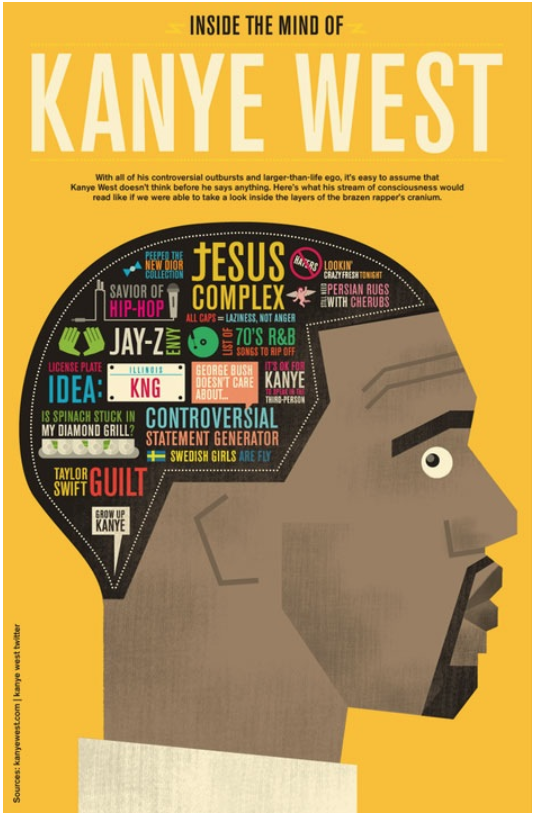 Riding the social media wave, Column Five realized that all companies would be better served to present themselves in a visually stimulating way. With social, people are far more likely to share and comment on images and video than anything else. Beyond infographics, Column Five also engages in web design such as this work they did for Warner Bros. corporate responsibility initiatives.
What we admire most about Column Five is that they had a vision for their agency. They took a stand and said we choose this and will do it better than anyone else. We love that. You can't win without being bold and of course, creating beautiful work.

Have a wonderful Thanksgiving week and look here next Tuesday for another great Orange County advertising agency!