Happy Wednesday! Time for the Grand Finale!
Our five week review of Orange County advertising agencies comes to a close today with a look at TRUTH based in Santa Ana. They've been around since 1996 and boast a client roster that includes Samsung Electronics, The Orange County Transportation Authority (OCTA), OC Parks, Newport Harbor Nautical Museum and the Discovery Science Center.
How can you not love a company that has the courage to call itself Truth? Their "About" page on their website sums them up nicely:
"Truth is a full service creative agency specializing in helping companies capitalize on changing market conditions. Truth provides: concept development, new product introductions, packaging, interactive and viral marketing, strategic planning and advertising for brands - both local and around the world. Truth maintains clients in the following industries: consumer electronics, packaged goods, fashion, hi-tech, entertainment, transportation and the public sector."
You would think that an agency with a name like truth would be pretty transparent when it comes to social media and you would not be wrong. Check out this image they posted from their Twitter account: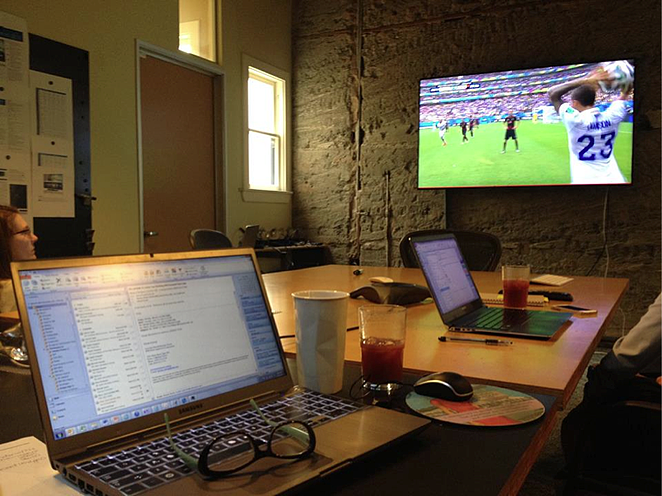 Add the line…"Yes, we're working" and you've got an agency wiling to poke a little fun at itself and the pretentious nature of corporate social media. Wouldn't you want to work with these guys? By projecting a sense of normalcy they reach out and blow past the fakery and posing that Twitter and Facebook can breed.
We love Orange County advertising agencies that are able to attract Fortune 500 global clients and still service their local clientele. Usually you find agencies settling for one or the other. It says something about their sensibilities and community spirit to want to service local clients. And they could not have been more prescient by choosing a Santa Ana headquarters.
>>Make sure to follow this checklist while searching for an advertising agency.
The Santa Ana scene is completely blowing up and Santa Ana is gaining a reputation as the downtown of Orange County. There are all kinds of new restaurants and businesses popping up there and the nightlife is thriving. If you have not been to Playground for example, go there…tonight.
A word like truth inspires courage and commitment, a willingness to open up and be vulnerable…not to stage a photo but simply snap a pic of people actually working: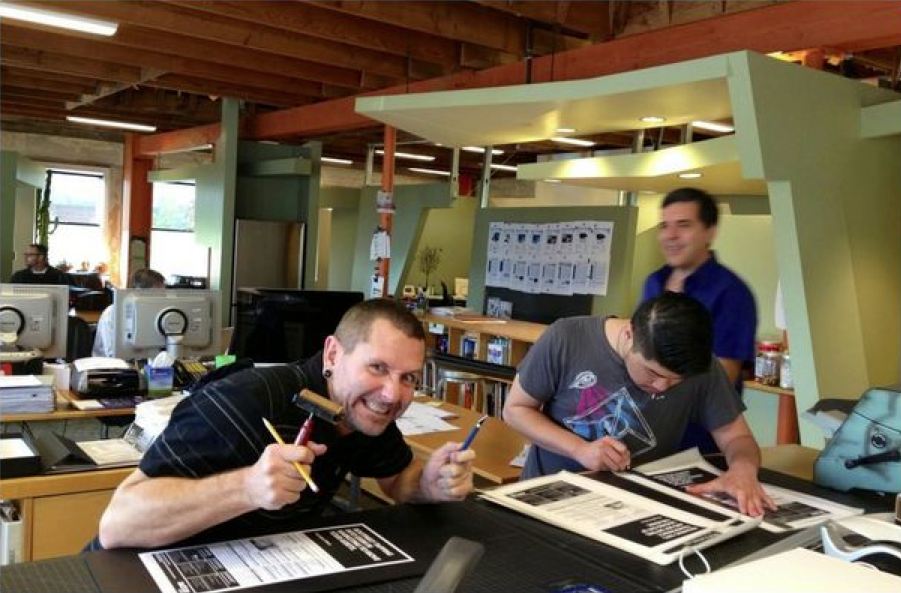 It's an image anyone can love. Look how inspiring the space is and how two out of three of these guys are smiling and the other just has his head down engrossed in his work. We love this image. It make us want to visit them and learn more. The truth shall set you free. We believe it.
Conclusion: We hope you've enjoyed this series on Orange County advertising agencies we admire. We think a little humility can go a long way and that good things come from lifelong learning. Here's to all the agencies on our list and we wish them continued success for years to come!