---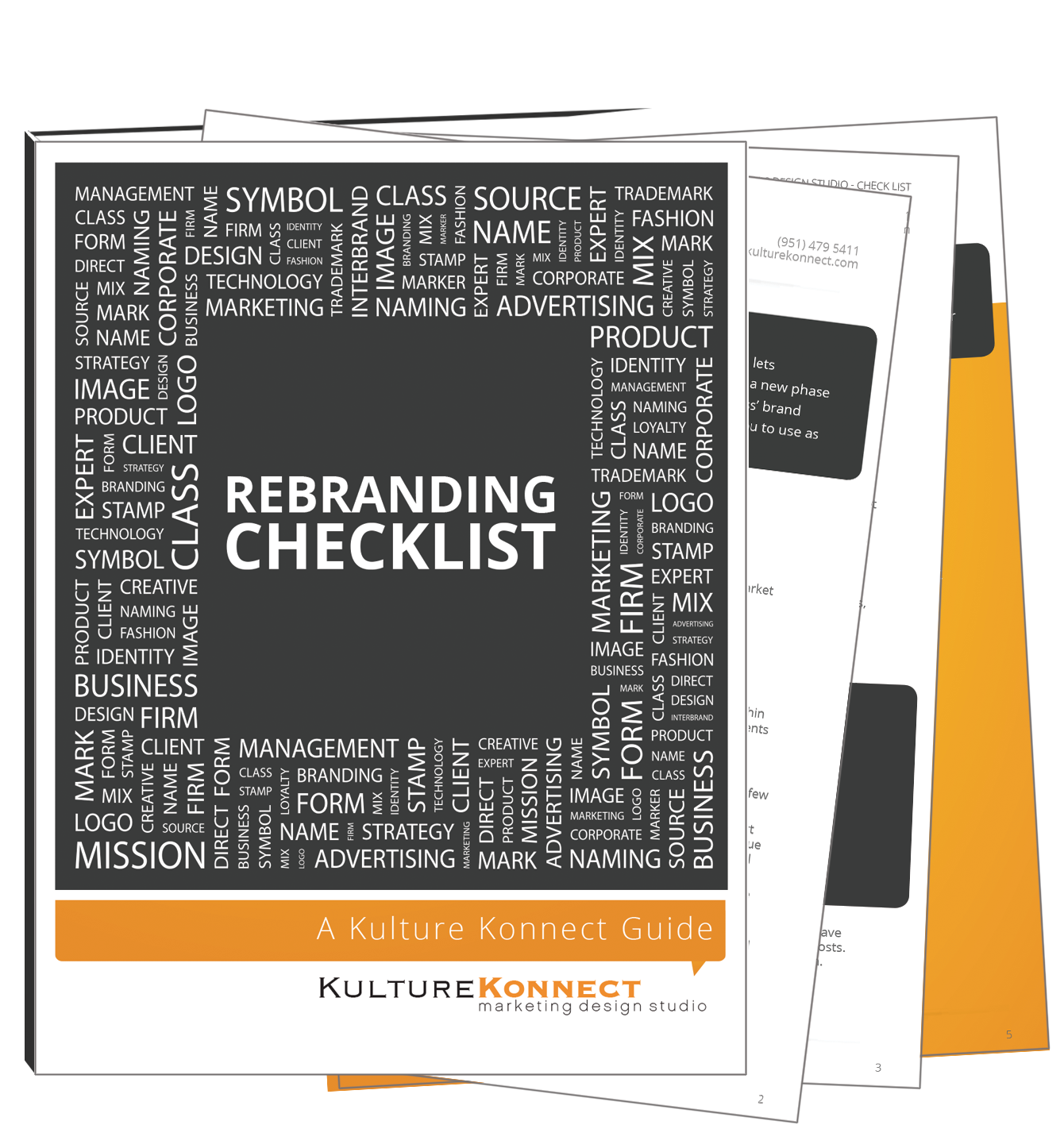 Creating inbound marketing campaigns is no walk in the park. Many hours of planning, writing and designing go into creating each element of the campaign to make it successful.
Our favorite part of developing a specific campaign is creating the premium content pieces that we offer to our prospects, fans and followers. One of the most popular pieces has by far been our rebranding checklist.
So, in an effort to get personal, I want to share with you the official story behind the creation of our most popular download. In 6 short steps we take you on a quick journey through Kulture Konnect's process, giving you a glipse into the company's heart and soul. Without further adieu, lets begin with Step #1...
Step 1:: Plan Campaign.

Right from the start the Kulture Konnect team, sits down and flushes out what the plan for the next campaign is going to be. We look at our marketing from all angles and decide what industry or what service we want to focus on next. In this particular case, we decided to target our branding services. Branding is one of Kulture Konnect's specialties so it is only natural to want to offer useful tools to our prospects in an effort to make their branding journeys more enjoyable whether they use Kulture Konnect or not. Besides the checklist, we also created a useful slide deck of 101 reasons to rebrand your company along with a case study for the rebrand project of one of our most loyal clients. Be sure to check them out if you haven't already!
Step2:: Task Mastering.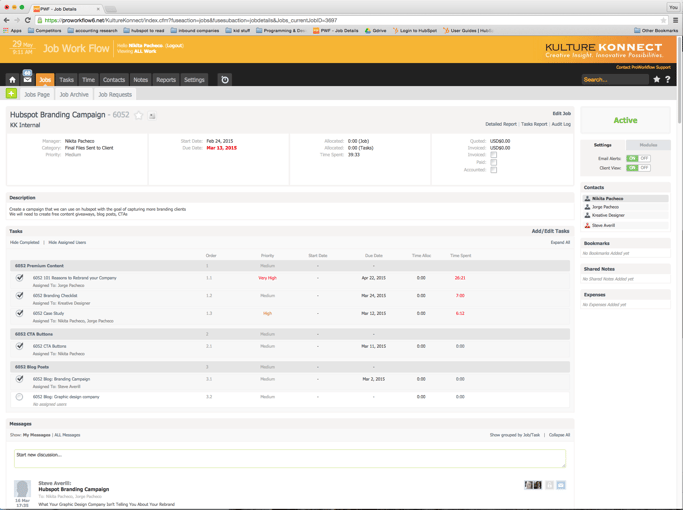 Now that we have the plan, our project manager opens a job in our project management system and creates all of the tasks necessary from start to end. This includes deadlines, time tracked and who is accountable for what. We also use this system for all of our clients projects and it ensures a very organized and efficient experience for all of our clients.
Step 3:: Write Content.

After creating the plan, we sit down and allow the words to pour out. (If only it was that easy!) In reality, we research and we look into what we have done for our clients in the past. For the rebranding checklist, we took the most essential and put it into a comprehensible checklist that we thought would be helpful for any person looking into the grand task of rebranding their company. On top of the premium content piece, text is written for the blog post, CTA, landing page, gate page, email, thank you email and follow-up email. These all go through a proofing process where they gets final approval and then are sent over to the art department.
Step 4:: Design.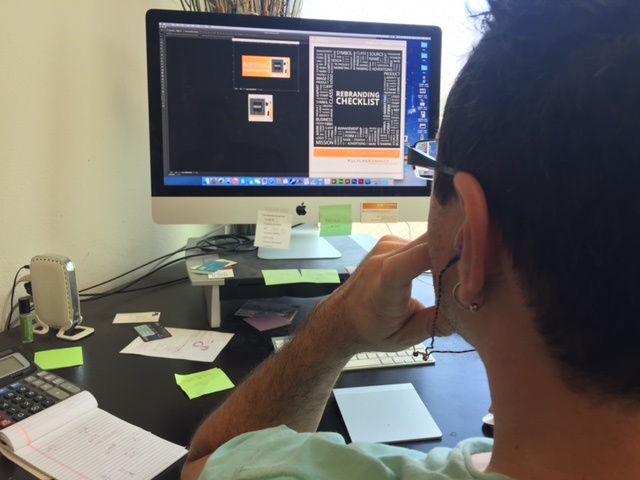 As you might guess, designing the
rebranding checklist
was our favorite part of creating this campaign. There are quite a few elements to consider in regards to the design of the
premium content piece
, CTA and thumbnail art. This is going on multiple landing pages as well as directly on our website resources page, so they all need to look unified and branded. It needs to be a quick read so viewers get their interest peaked right away and are compelled to learn more. All of this goes through a rigorous design process with multiple revisions until we get the perfect final product and are ready to share it with the world.
Step 5:: Publish.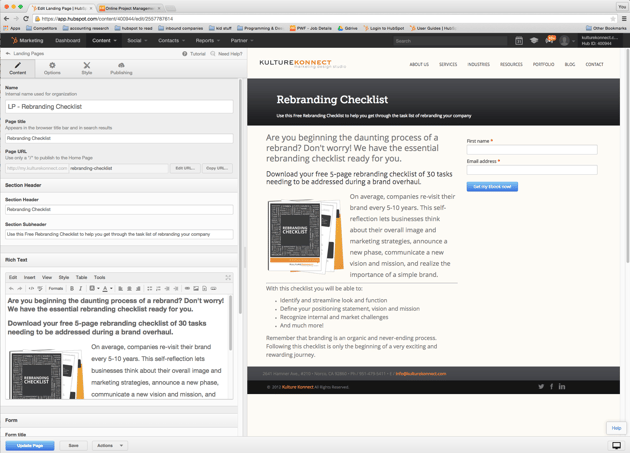 To be able to share it with the world, we create landing pages, gate pages, download pages, emails, blog posts and social media posts. We take the content that was crafted in Step 3 and we lay it out in all of the different publishing methods. Through all of these methods our dream clients find us and ask us to work with them on their next amazing project.

Step 6:: Promote.
Oh wait! That is what I am doing right now! If you want to add a link to this blog post or this checklist on your website, just email me and we can get you taken care of.
In Conclusion,
we hope you enjoyed this peak into our creative and business process! Feel free to leave coments below or share this article with the world... and since you read all the way to the end, we will let you in on this little secret... *Shhh* This article is not really confidential *Shhh*
---
---