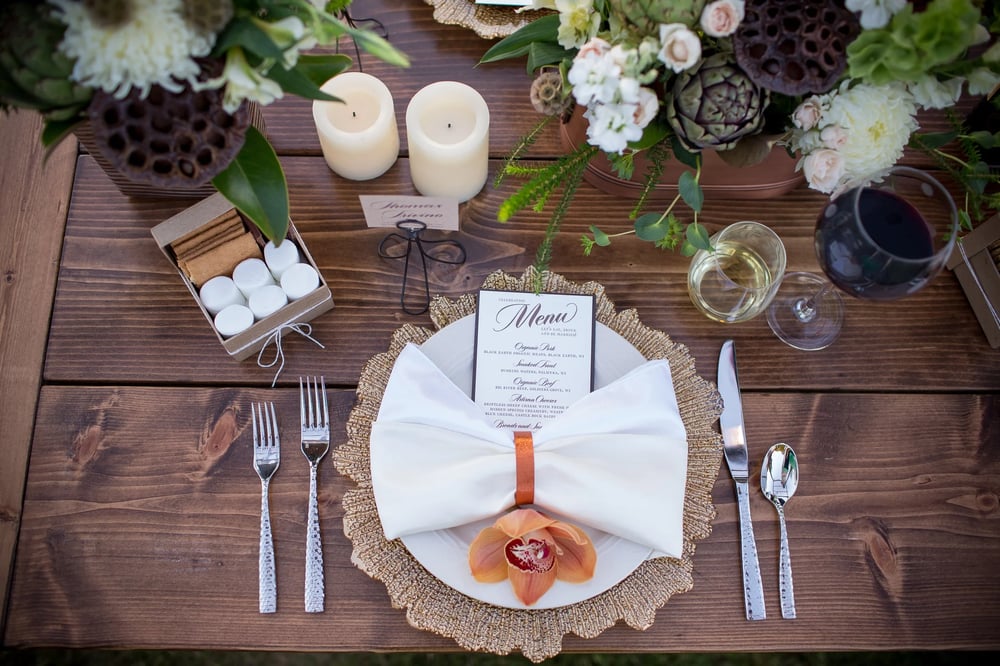 It's almost that wonderful time of year, again! The holidays are right around the corner. First up, Thanksgiving. Many of us are prepping and planning for a get-together, whether it's a work holiday function, "friendsgiving," or family dinner party. However you celebrate Thanksgiving, we want to help you figure out how to get those free or low cost, online do-it-yourself invitations. Since we are a design and marketing studio we find ourselves tied up designing for different events, especially around the holiday season! We understand that not everyone has the knowledge to use advanced software. Others may have a tight schedule or are looking to save money. These design software sites have easy-to-use templates so you're not spending hours on end designing an invitation. Not a fan of any of the templates? Don't fret! You have the option to edit the templates to your liking. Most of these sites allow you to order invitations the old-fashioned way or enjoy the convenience of electronically sending invitations via email or share it using social media.
Here are 5 of the best websites to use for your Thanksgiving dinner invitation.
Canva
Canva is simple to maneuver for anyone. They offer several FREE holiday invitation templates. Depending on what you choose, they may come in pre-sized social media image templates and other sizes to choose from. If you do not fancy any of the templates, you also have the option to customize your very own invitation. (Visit here: Canva)Paperless Post
Paperless Post offers over 1,000 FREE templates out of 4,000 to choose from. Digital invitations are sent embedded in emails with a link that allows your guests to view an addressed envelope, opening with the invitations sliding out. Invitees are able to RSVP directly from the email. (Visit here: Paperless Post)

---
---
Pingg
Pingg is said to have a large community of independent designers. The site offers plenty of beautifully done templates, which makes up for the fact some cards only allow editing the details of the event, since it's a preset text. If you're looking to throw an out-of-this-world Thanksgiving dinner party, then Houston we have a problem! The site only allows you to invite up to 75 guests. Print paper invitations at the convenience of your own home! Create, then print with a URL and RSVP code for guests to respond. (Visit here: Pingg)

Punchbowl
Punchbowl can handle larger events and offers different ways to manage your guest list. The way it works: invitations are embedded in emails with only the envelope showing. The interface isn't as fancy as you might like it to be, but what it lacks in style, it makes up for in functionality. (Visit here: Punchbowl)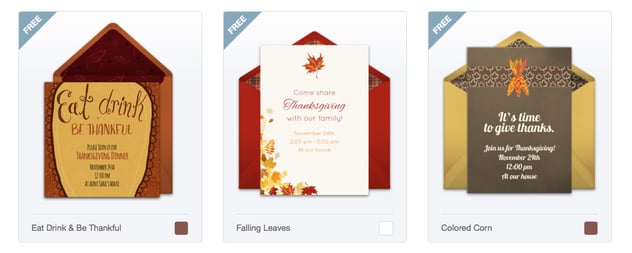 Evite
Evite is a paperless invitation site. This software can only be sent via online to your guests. Similar to the others, they also offer FREE templates with editing features. If you decide to go with the premium templates, you'll have to pay $5 for up to 15 invitations (Visit here: Evite)

---
The holiday season can be hectic! With a huge shopping list to worry about and making time to plan for your next holiday dinner party, these graphic design software tools come in extremely handy! Each offers unique yet, beautifully designed invitation templates to choose from. Depending on how you'd like your guests to receive your invitation, you get to weigh your options and choose which works best for your occasion. Good luck!
---
>>Download our FREE checklist to hire the right GRAPHIC DESIGN STUDIO<<