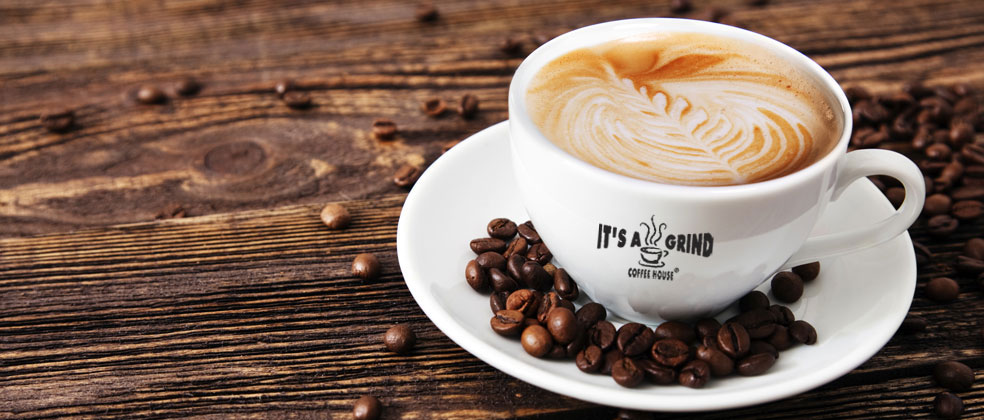 Kulture Konnect is thrilled to announce our new client...(drum roll)...It's A Grind Coffee House!
For those of you who have never heard of the speciality coffee house, It's A Grind is famous for their high-quality Arabica coffee beans and operates more than 15 locations in 3 states and 3 international locations. We are confident to say they will continue to grow! We are honored to be a part of their future!
Our creative team happily hopped onboard to take on their design work starting out with two of our favorite design pieces shown below, which is featured inside two of their locations. These designs are very much inspired by city landmarks such as the San Leandro Downtown Gateway, the San Leandro East 14th Street and MacArthur Boulevard Gateway.
Jorge Pacheco, who worked closely with the designs, shared how pleased he was that there were no limitations on how innovative we were allowed to be, "it's been so refreshing to have the liberty to design in such a creative way for the coffee house. Not only was the designs inspired by landmarks but the design style was inspired by ecclectic colorful South American regions."