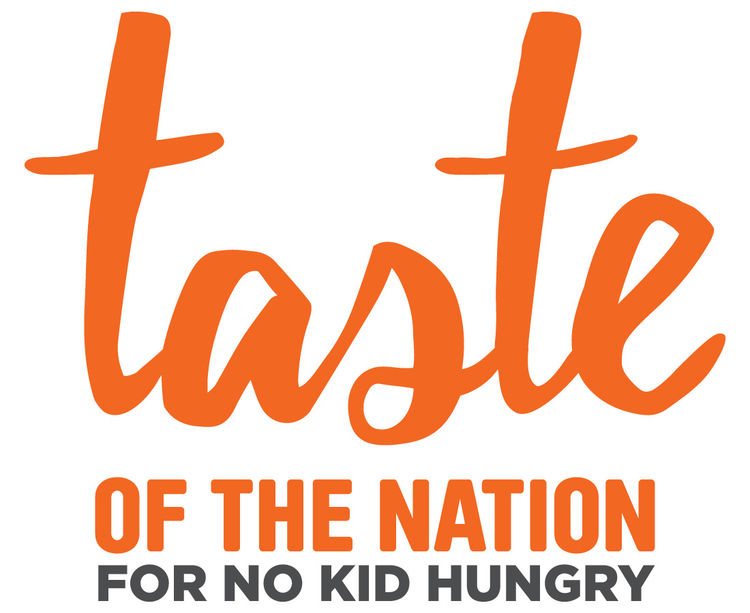 Over the years, Kulture Konnect has had the privilege to work with some incredible organizations within the restaurant industry and we recently had the opportunity to give back to not only a cause we whole heartedly support but also an industry that has supported us over the years. As a marketing agency, we were able to connect with a non-profit organization by the name of Taste of the Nation that works alongside No Kid Hungry to help with their social media in hopes to raise funds and promote awareness to end childhood hunger in the US. Taste of the Nation is a series of culinary events dedicated to raising money and awareness for No Kid Hungry and are held all across the country from Southern California, to Texas, New York, and even Minnesota.
This year, attendees will enjoy tastings from the nation's top restaurants, wines, and premium spirits. Guests will also enjoy live entertainment and a silent and live auction with A&E's Storage Wars, Dan Dotson. The best part, 9 of the top chefs from the Orange County area (shown below) are coming together to lend their support to this amazing cause and by doing so, they will be cooking up a storm of delicious food and drinks for all guests to enjoy. Our social media team is just as excited to go above and beyond to help end childhood hunger.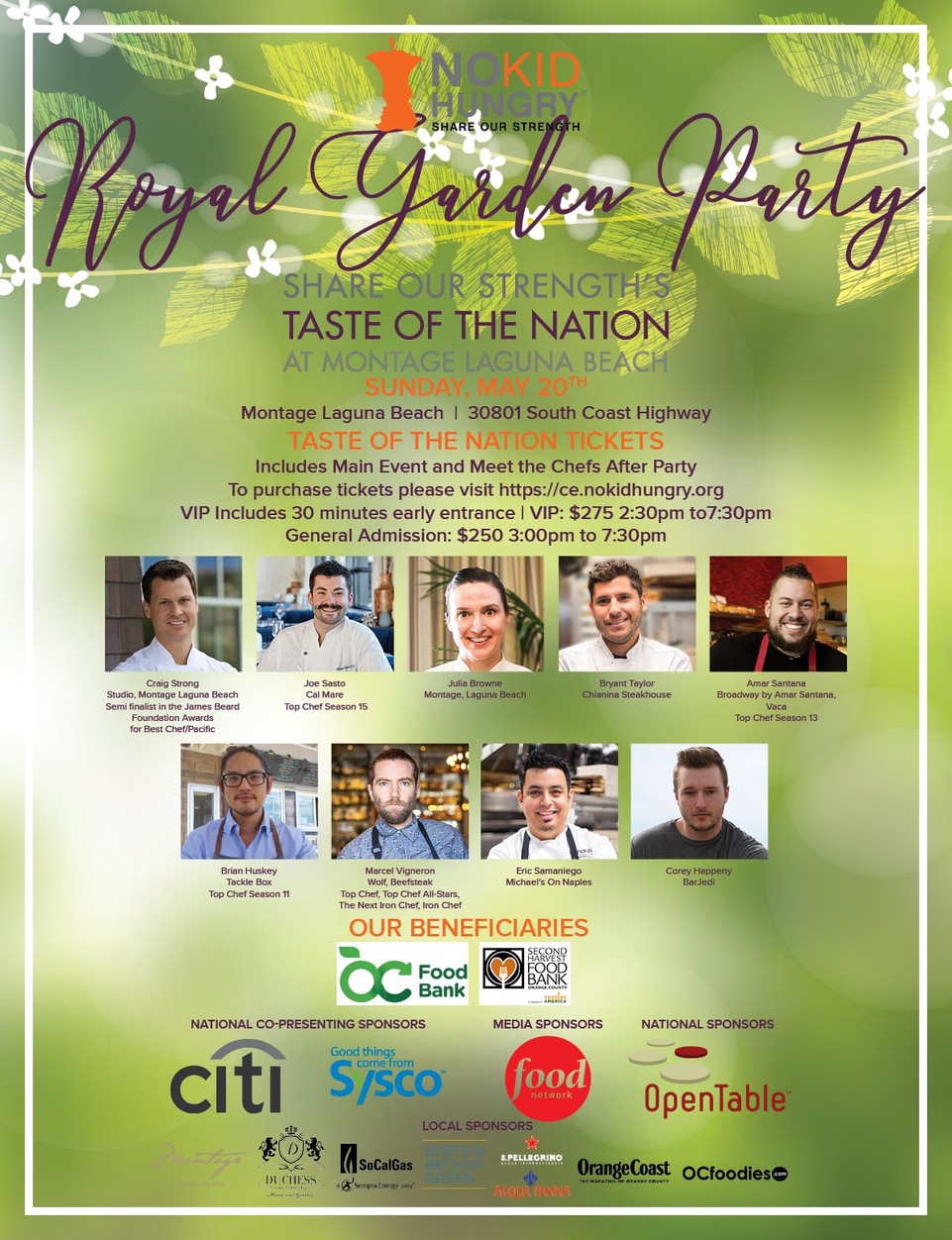 Kulture Konnect is very fortunate to work with the Taste of the Nation For No Kid Hungry and help create and coordinate their social media strategy. In the past, Taste of the Nation Laguna Beach did not have a dedicated social media marketing presence for their annual event. Thus, we felt the need to lend a helping hand and craft a full advertising campaign to promote the event.
We made sure to create 9 social media images for each chef participating. One example shown below, includes Top Chef runner-up, and restaurateur, Amar Santana. We wanted to add a personal touch for each chef and give them the opportunity to let their fans know they are using their talents to give back in a such a positive way and invite them to be a part of it.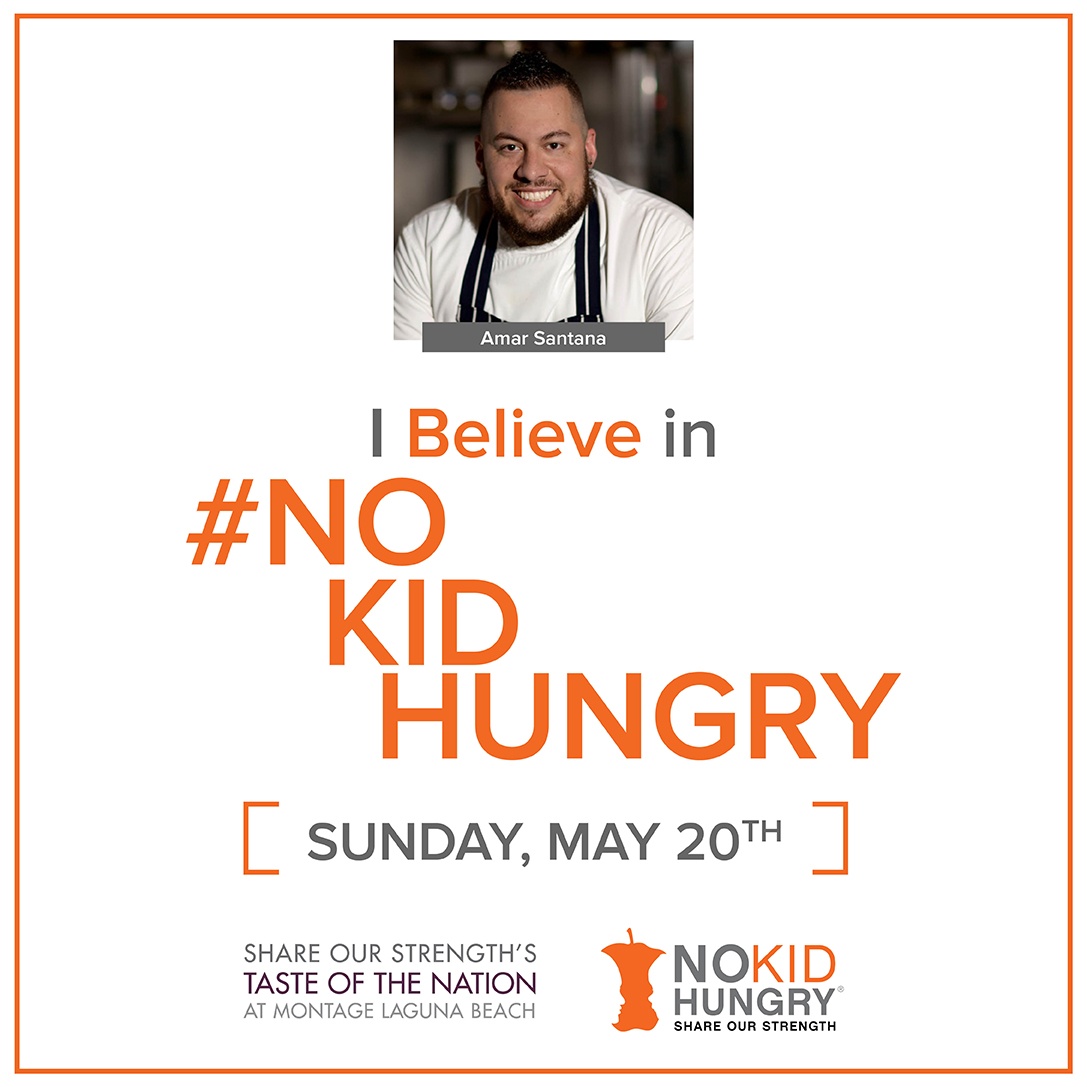 ---
Receive a free social media audit.
---
This event so happens to be May 20th which is around the Prince Harry and Meghan Markle Royal Wedding. This explains the theme, "Royal Garden Party" and let's not forget this is extremely fitting since the event is held at the beautiful Montage Laguna Beach Hotel.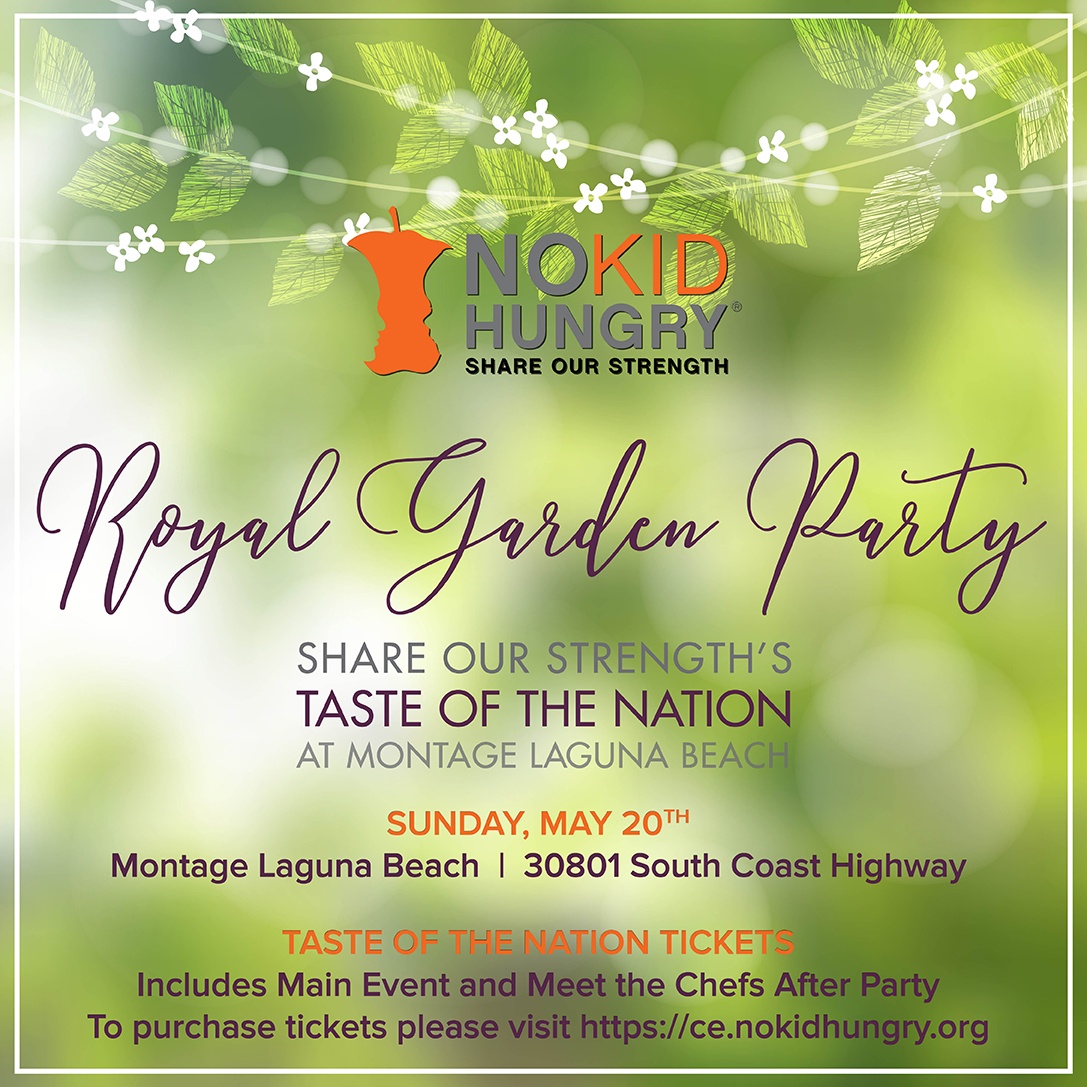 No Kid Hungry has been fortunate to have support from celebrities such as Ayesha Curry, Jeff Bridges, Kristen Bell and much more. We made sure to give a shout out to Ayesha Curry and other celebrities tied to the non-profit and show Taste of the Nation's appreciation for supporting No Kid Hungry.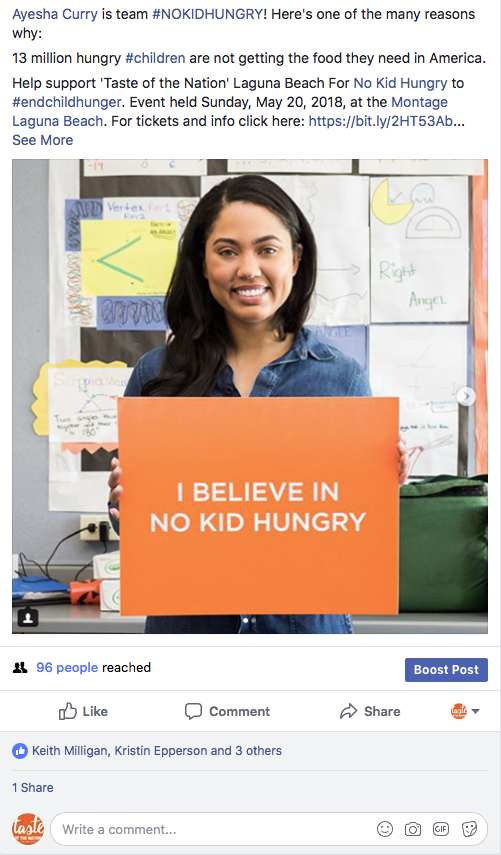 Guests want to get a glimpse of what to expect or what the event might be like especially, if they've never attended. There were plenty of enticing images to choose from last year's event. We wanted to continue to give their followers something to look forward to.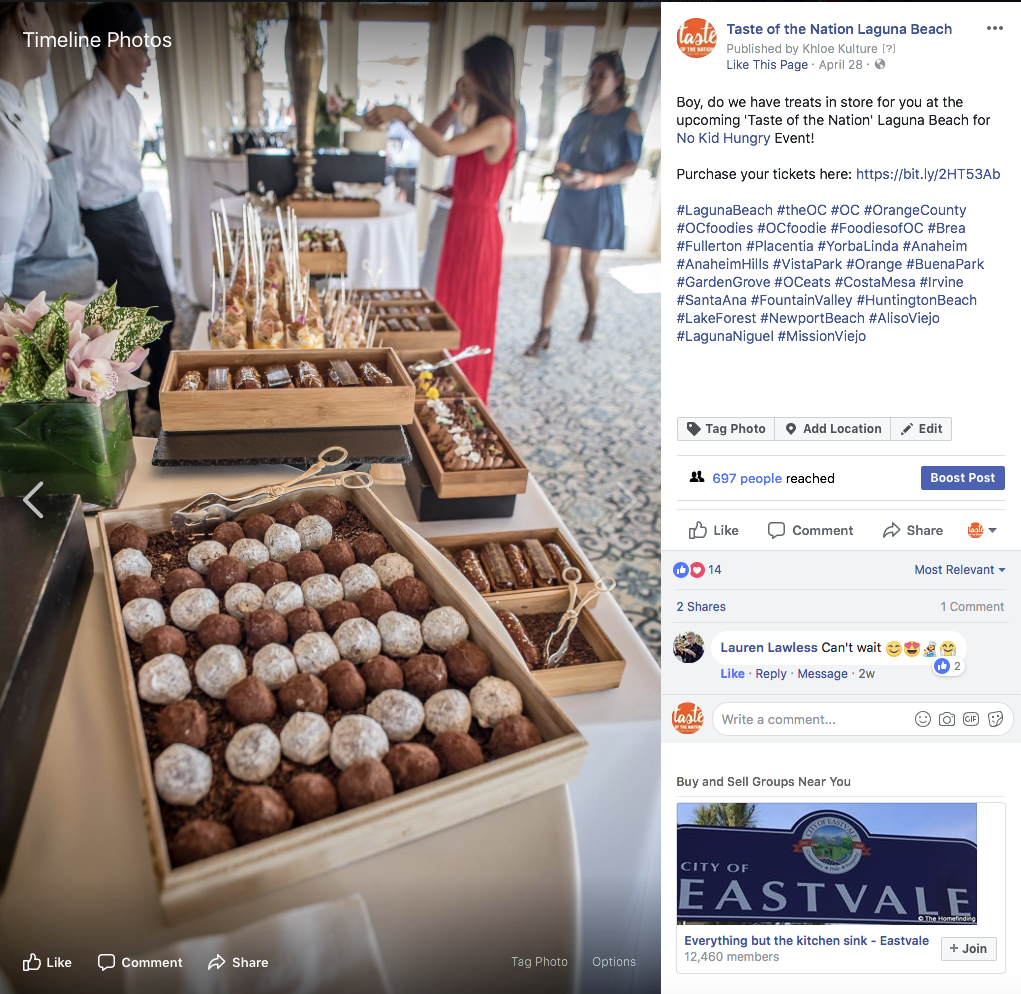 Video's are great because they tell a story. When you want people to understand who you are and what you do as an organization this is a perfect way to do that. We included several real life stories that show what No Kid Hungry is all about. Without a doubt, Megan's story is compelling and inspiring.
---
---
Finding the balance is important in your social media strategy. In this case, it was equally important to talk about No Kid Hungry as it was to let people in on the event itself and what it has to offer.
If you are interested in supporting and attending Taste of the Nation for No Kid Hungry in ending childhood hunger this Sunday, May 20th, visit their website for tickets and information here: https://bit.ly/2HT53Ab
---
Need a social media strategy? Contact us today (951) 479-5411. Also, visit our social media services page here for more information.
Receive a free social media audit today. Learn more here.