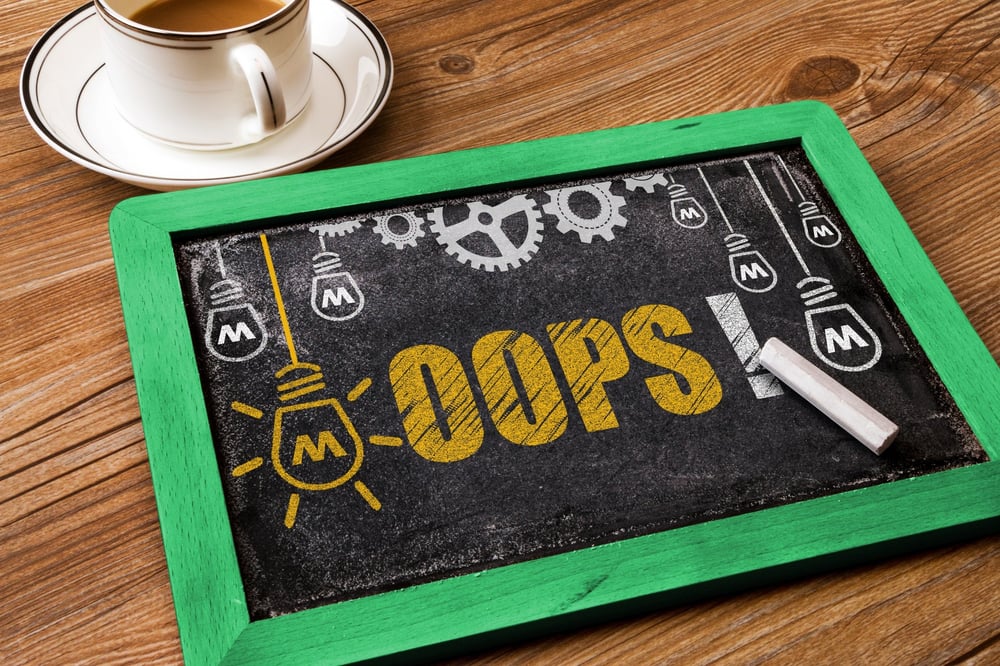 Opening up the doors to a new restaurant is an exciting, yet scary and monumental task. Keeping it running requires extensive work. What really saddens me is the reality that 60 percent of new restaurants fail within the first year and even more so, a disappointing 80 percent go out of business before their 5th year. Many factors contribute to it's high failure rate such as location, inexperience, lack of accounting or management skills and marketing execution. While I've had my fair share of working in the hospitality industry and for an owner of a restaurant there's one thing I've observed, he was flawed and unaware of what he was missing from his marketing strategy. It wasn't the matter of carelessness, it was simply his first time owning a restaurant. What's even scarier like him and many restaurant owners today overlook one of the top 5 restaurant marketing mistakes that could very well destroy their profits and interfere with their restaurants success.
Non-existent Crisis Communication Plan in Place
If you believe for one second your restaurant will never fall victim to this please reconsider. Many restaurants are unprepared to deal with catastrophic situations. This can be the nail in the cuffin for your restaurant especially once news reaches the public. What is your protocol when someone contacts you because they feel you're responsible for their severe food positioning? Or the moment your customer is injured because he stepped into broken glass. How about when your employee decided to over serve a guest an excessive amount of alcohol resulting him or her to drink and drive causing an accident or even worst, killing someone else and possibly themselves. Be proactive, create a plan and do your research. Train your staff on how to handle events such as these examples (AABlog).
Where's Your Website?
I've heard it once before: we don't need a website. Think again, folks and here's why. Having a running website should be apart of your marketing strategy. FSR Magazine found that 80 percent of customers believe it's important to see a restaurant menu before dining. Another finding suggested that 62 percent agreed if they are not able to view a menu on their mobile device then they are less likely to choose a restaurant. 81 percent of people have searched for a restaurant on a mobile app in the last 6 months let alone 92 percent of consumers have searched for a restaurant online in the last 6 months (FSR Magazine).
---

---
Don't Neglect Your Customer Base
The idea is to attract new customers, but you also want to pay attention to your existing customer base. 86 percent of consumers agree that loyalty is primarily driven by likeability. Think about it for a second, if your guests do not feel taken care of then they have no problem going somewhere else. Are they receiving the level of customer service they expect? Besides, 83 percent of customers believe that loyalty is driven by trust. People want to feel confident that you will consistently deliver quality service they deserve. Get to know your customer base and assess the type of quality of business is delivered by each guest. Find out which customers have potential to provide more business. Come up with competitive prices and stay up to date with your product availability. Don't forget to strengthen your customer relationships by coming up with a customer loyalty program that includes promotions, thank you coupons and deals.
Using One Marketing Method
Sticking to one marketing method isn't quite effective as using several. Having multiple reinforces each method. Therefore, be open to trying out different marketing tactics. Remember, your competitors are testing different methods as well. You want to make sure you're staying ahead of the game and keeping with your competition. This might consist of offering specials via social media, creating contests, reaching out to your local community, building an email contact list and even looking into the new trend, text message marketing.
Failing to Track Your Results
Tracking your marketing efforts is significantly crucial. It's your bread and butter! This will measure what's working and who's interested instead of making educated guesses. It'll allow you to set realistic marketing goals. What happens is many restaurants make the mistake sending out special promotions and announce new dishes without tracking their results. If you don't track your progress then you'll never have a clue if your marketing efforts are really paying off. According to Forbes Magazine, here are the top 15 marketing software tools:
---
Where does this leave us? Figure out if you have taken these tips into consideration. As a restaurant owner you wear many hats and at times often become lost in the demands of running it, which could leave you vulnerable to blunders. Even so, with the stress and chaos in the mix, you must remain focused on the prize! Along the way comes inevitable mistakes whether you're a rookie or an experienced restauranteur. As scary as it might be, the only way we succeed is if we fail. No matter what, your marketing mistakes play a major role of your restaurants success. With your best efforts, avoid committing these scary marketing mistakes.
---
>>FREE e-Book: 10 THINGS TO CUT FROM YOUR RESTAURANT MARKETING<<