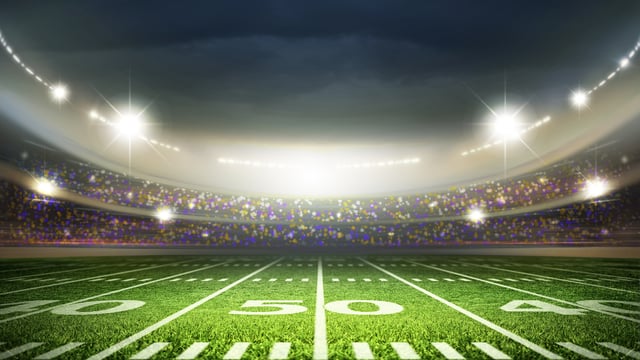 Last year an average of 111.9 million viewers tuned in to watch the Denver Broncos earn their third Super Bowl championship and defeat the Carolina Panthers. With such a large audience, it's no wonder household name brands are quick to jump on Super Bowl ads. Not to mention, 78 percent of Americans are said to look forward to Super Bowl ads.
I think it's safe to say watching Super Bowl ads has become a well-known American tradition.
Since we shared our picks of the top Super Bowl ads from 2016, this year we couldn't help but to take a trip down memory lane.
Here are the top 10 Super Bowl ads of all-time to kick off Super Bowl 51.
1. Budweiser - Whasssup! (1999)
This one is a true classic! It was reported that after the "Whasssup" debut, Budweiser's stock experienced a surge.
2. Doritos - Smokin (1999)
How can anyone forget Ali Laundry? She's also known as the Doritos girl who was featured in several of their ad campaigns due to the Super Bowl ad' success.
3. Hyundai - First Date (2016)
Comedian Kevin Hart plays the role as the overprotective father in this hilarious ad promoting the Hyundai Gensis Car Finder. We see what you did there!
4. Pepsi - Your Cheatin Heart (1996)
A Coca-Cola employee finds himself secretly more interested in drinking a Pepsi, except the secret's out! Marketing message on point, Pepsi!
>>Looking for a graphic design studio for your business?
Download our check list and learn how to hire the perfect one for your business today!
5. Chrysler - Imported From Detroit (2011)
This one lacks in humor, but Chrysler added a personal touch we're highly in favor of.
6. Tabasco - Mosquito (1998)
So hot, it'll make your blood boil. Watch out hungry mosquitos!
7. Tide - Joe Montana Miracle Stain (2013)
49ner fans rejoice the Joe Montana stain that mysteriously appears on jerseys worldwide! Until one fan's wife washes it with Tide, taking the stain right out! Ruin a man's dream why don't you! Good one!
8. M&M's - Delivery (2014)
The popular candy company features villians who purchased groceries along with a yellow M&M and in another language, threatens to eat him. The ending gets us every time!
9. Coca-Cola - The Simpsons, Hard Times (2010)
One of the best villians in cartoon history has just lost everything! Coca-Cola sends a message to its consumers that drinking a Coke will brighten anyone's day, regardless of the situation.
10. Carl's Jr. - Au Naturel (2015)
Hey, we have to give it to Carl's Jr. for it's appealing sexy ads that has everyone paying attention.
---
Which Super Bowl ad is your favorite? Share with us in the comments below! Interested in watching more popular Super Bowl ads? Click here
Are you seeking professionals to help with your marketing and advertising? Contact us here
Visit our portfolio to get a glimpse of our marketing and advertising here
Looking for a graphic design studio for your business?
Download our check list and learn how to hire the perfect one for your business today!