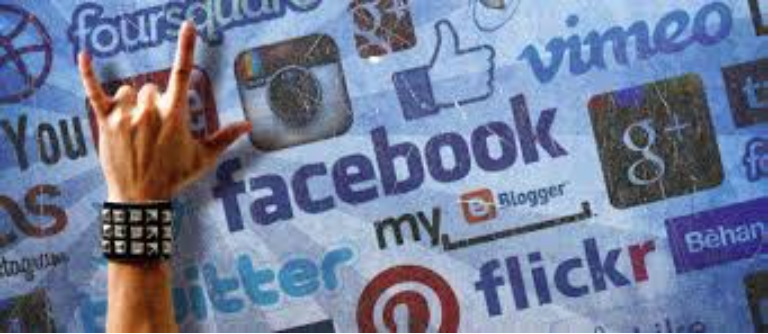 When you're serious about social media (and you should be) you need to be serious about who the person will be to manage all your platforms. The old mentality of handing it off to an inexperienced intern or someone's nephew is long gone. In the age of Big Data and images over words, you need someone who is fun at parties, loves numbers and has some design skills. It's a unique skillset that can be tough to find in one person. Let's help you identify your next social media coordinator with a Top 10 list of must-have qualities.
1. Strategic planning. You need to be able to see the big picture and understand how to systematize all the various outposts to build a social media machine. You need to have goals and objectives and get people to buy into your plan.
2. Persuasion skills. Not only do you have to have a vision internally but you need to sell that vision externally as well. This is where being the life of the party comes in handy!
3. Execution ability. You can make a plan and be excited about your plan but the rubber hits the road when you actually execute your plan on a daily basis. You need to know the tactics that will get you a 3x increase of followers on Twitter and turn that Facebook ad campaign into a revenue generator.
4. Creative mindset. There is a lot of noise out there. You can get attention if you post things that are unusual but fit your objectives. You need someone who thinks differently from the herd.
5. Analytical skills. At the end of the day you need to crunch all the numbers and come up with the tactics for tomorrow. To build a social media machine you need someone who respects the truth of numbers.
6. People skills. This one goes without saying when it comes to social media. Surprisingly there are some social media folks who are anti-social and prefer a digital connection to a live one. Stay away from those folks and find someone who loves being in a room with other human beings.
7. Writing skills. If every time you post a tweet it looks like it was written by a third grader you're going to lose credibility. You need someone who can bang out posts and content that only needs to be written once.
8. Experience on different platforms. It's not enough to just be an Instagram hound. You need someone who can be effective across all mediums.
9. Team player. Some social media types are so in love with themselves they can't listen to another voice for even a second. Get someone who can check their ego at the door and do what needs to be done.
10. Keeping up with trends. You need to be current and one step ahead at the same time. Don't know what Meerkat is? There goes half your audience. No excuses here…keep up or fall behind.
Social media management is an ever-changing platform. The best advice is to find someone that is up for the roller coaster of constant change. And plan plan plan and then redo the plan as opportunities come up!