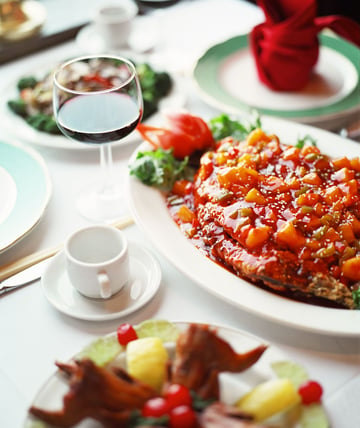 Offering customers an incentive to come to your restaurant is an essential aspect of any good marketing plan. Cost-effective incentives can fuel your restaurant's growth and raise your profit margin. Here are five low-cost restaurant marketing ideas to help you get started.
1. Create a FUN Loyalty Program.
According to the 2015 Colloquy Customer Loyalty Census, American households hold memberships in an average of 29 loyalty programs, but are active (meaning earn or redeem at least one per year) in only 12 of them. Companies lose money on time and effort, and customers get no more value from the businesses to which they are "loyal."
Loyalty programs don't have to be totally boring. Make yours a little more interesting by making it a game! Give your customers a punch card, and when they fill it up with visits or meals, allow them to enter into a raffle for a big prize. If you make it something more exciting than just a typical discount your customers will be eager to enter.
2. Put a New Twist on the Bounce back Coupon.
Did you know it costs a business about 5-10X more to acquire a new customer than it does to sell to an existing one? Not only that, but on average, current customers spend 67% more than new customers.
Bounce-back coupons target current customers with an offer that can only be used on a return visit. Most restaurants hand out a card with 10 percent off your next meal. Not very exciting.
But here's an interesting twist on the bounce-back coupon that employs a seasonal marketing strategy. During the holidays, hand out fancy sealed envelopes to customer after every meal. Each envelope will contain a gift coupon ranging from a free appetizer to a free group party. But customers can't open the envelope until it's brought back in January — a historically slow month in the restaurant business.
3. Cross Promote with a Movie Theatre.
You don't just have to offer your own services as a reward! Are there other businesses nearby that pair up well with yours? For example, you might consider partnering with a local movie theatre to offer a "Dinner and a Movie" deal. If a customer purchases ten meals from your restaurant, they'll receive a gift certificate to the movie theatre. This shows customers that you care about their interests, not just your bottom line.
>>Not sure how to stretch your marketing dollars? Here are 10 things to cut from you restaurant marketing that will help free some of those dollars up.
4. Make Upselling a Core Value.
Restaurants spend more on payroll than any other expense, so it makes sense to use employees to generate sales. Getting to know customers makes it easier for servers to offer relevant suggestions. Here are the basic tactics on upselling:
Make sure that each server knows the menu, ingredients, anecdotal stories about the cuisine and which suppliers the restaurant uses.
Never deliver the guest check too soon or assume that customers won't order dessert.
Make specific suggestions based on the customer and his or her ordering history.
Recommend side dishes and appetizers that complement the entrées that customer's order.
Ask whether customers want an alcoholic beverage or wine with their meals.
Recommend top-shelf liquor when customers order a cocktail.
5. Use Your Space to Promote Community Events.
Hosting an event at your restaurant is a great way to keep your current customers coming back and attracting new ones.
A restaurant can be a venue for all kinds of occasions, including live concerts or shows, stand-up comedy, movie screenings, tastings, and holiday parties.
You can hold contests such as bake-offs or eating contests or even offer special promotional events such as "Wine and Cheese Night."
Fundraisers are an excellent way to get involved with the community — something that isn't overlooked by members of foundations. Provide a venue for a fundraiser, raise some money for the community and make some money for your restaurant at the same time.
You could hold small-scale fundraisers for a school's athletic or arts boosters. During Thanksgiving and Christmas, raise money for soup kitchens. Increase traffic by having a week during which customers receive 10% off if they bring in a nonperishable food item to donate to a food drive.
You can also volunteer your restaurant to host participants and volunteers after charity walks, marathons and relays.
---
In conclusion, be creative so as not to make restaurant marketing mistakes. Try new things. There are many new ways to get customers in the door. The key is to have a plan, stick to it and measure the results.