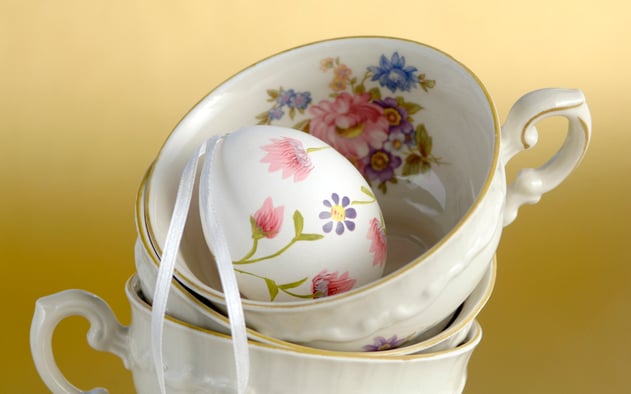 Every restaurant owner knows the importance of a festive season. With the right marketing strategies, you could not only attract new customers, but also maintain your existing clientele. While running advertisements, initiating special promotions, handing out flyers and pamphlets are just a few general

restaurant marketing
ideas
; they could be even more effective when centered on a particular theme.
With Easter fast approaching us, following are some easter marketing ideas you could use to boost the rankings of your restaurant:
1. Themed Brunch Menus
Festive seasons allow us to set up specifically themed menus. For this year's Easter, offer your customers an Easter champagne brunch including items like Mimosas and Bloody Mary's.

Brunches are excellent opportunities to get creative with food. You can incorporate the spirit of Easter by serving bunny-shaped cookies or making bunny/egg latte art.
2. Use Your Staff
Customers like being served by happy workers. By getting your staff to wear egg shaped badges or caps with bunny ears, you can get your customers believing that you are as excited about Easter as they are.
3. Organize a Free Easter Egg Hunt
Every Easter, kids look forward to Easter egg hunts. This could be used as one of the simplest restaurant marketing ideas for your
Easter weekend
. Use lots of colorful signs and ribbons to decorate your area. Instead of using real hard boiled or artificial eggs in your game, use artificial eggs made of chocolate (if it doesn't get too hot of course!).
4. Organize a Visit by the Easter Bunny
To make things even more fun, get an Easter Bunny to pay a surprise visit to your restaurant. The kids would be overjoyed!
5. Plan a Hops Fest
While the kids have their egg hunting games, you can plan a hops fest for the grownups. You can take help from one of your local breweries and plan out a menu with them.
6. Offer Easter Discounts on Drinks and Meals
Everybody loves a good deal which allows them to enjoy a good meal or a glass of fruit juice and save some money too.
7. Easter Themed Giveaways
Nobody dislikes getting things for free. Make this year's Easter a memorable event by giving your customers Easter-themed giveaways containing chocolates, candies, Easter-colored key chains, coupons to your restaurant, etc.

8. Get the Word Out Via Social Media
Giving discounts and planning elaborate menus would go to waste if nobody knows about them. Using social media sites like Facebook, Twitter, etc. is an excellent way of letting people know what you would be serving this Easter Weekend.
9. Instagram: Your Biggest Weapon
People who are in the food business know the importance of Instagram.

Photograph your restaurant's most outstanding visual services and stage it up on Instagram.
10. Time Your Campaign Appropriately
Restaurant business is a competitive market. Rolling out your online and offline campaign at the right time is a crucial aspect.

It should neither be too early, nor too late. Since Easter is a festival which comes every year, it is important that you plan ahead for things.
---
Are you seeking marketing professionals to guide you to success? Contact us here for more informaton.
Visit our portfolio for a glimpse of our work here.