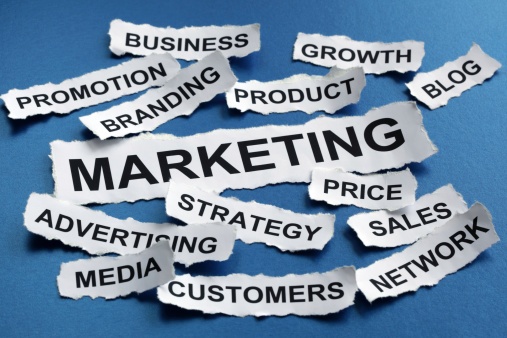 Are you fed up with your conventional marketing ideas? It is high time for you to dust off your marketing plans and pay keen interest to the current case studies and trends of successful businesses. You will learn about effective restaurant marketing ideas that will help you in improving your business.
The marketing ideas have worked for restaurants in the past and present time. Therefore, upon application, anyone can experience a shift in the restaurant business. Here are ten most workable restaurant marketing ideas.
1. Acquire Good Press
Getting a good press covering may seem like a daunting effect, but it is very simple. You don't need to call television or radio stations to expose you to customers. You can use simple strategies and make sure that local media takes notice of your actions. For example, you can try helping the most disadvantaged in the society, contributing towards projects, and other many philanthropic activities. You can come up with attractive thoughts and ideas to attract the press.
2. Website Optimization Strategy
Through search engine optimization, you can optimize your website. Anyone who types a keyword that is close to your restaurant, one should find it in the search engines. A good website should have all its pages optimized for search engines. Make sure your restaurant name, location, and type of cuisine are mentioned everywhere in your website pages.
3. Redesign Your Menu
In your restaurant, the best merchandising tool and it should always be kept alive and capturing. An outdated or boring menu can make the customers rate low your restaurant. Ensure your menu is well-written, fresh and most of all enticing to the customer. There are also tactics that you can use to influence customers' choices and make high sells of your most profitable items in the menu.
4. Email Marketing
It is worthwhile to have a platform where your customers can subscribe to an email newsletter. It is a wonderful way of keeping them updated even as you get in touch with them. It can also act as a good platform for reminders concerning important calendar date. Email marketing is a cost-effective strategy and quick method of targeting your potential customers. If these texts are designed in the right method, they can turn your potential customers into real clients.
5. Utilize the Social Media
Times are changing, and the online presence is gaining a lot of popularity with many people. You can promote your restaurant via social media such Facebook, Twitter, Foursquare and much more. Facebook is the most commonly used site. You can have a Facebook page and make sure a geo-location is established to allow individual to visit. Don't just dissipate information to your customers, become friendly and interact with them. You can sometimes inject humor in your posts to eliminate the professional tone.
6. Hold Events
You can convert your restaurant to an avenue of tastings, parties, business and community gatherings, comedies, live music and other events. This will help to attract new clients and make them come on regular basis. Who wouldn't want to enjoy cool music while munching some food? Many customers can tarry around your restaurant just to enjoy the music and other entertainment programs.
7. Involve Your Customers in Contests
Setting up competitions for your clients with attached awards can attract many people. You can come up with a creative and interesting challenge and promise to give rewards to every winning participant. People from different regions are attracted, and they may end up becoming potential customers.
8. Use Loyalty Clubs
A loyalty program is a reward platform provided by a company to its customers who make frequent purchases. Through loyalty clubs, customers can get free rewards, coupons, and merchandise or advance release items. This attracts new customers and retains the current ones.
9. Try Up-Selling
You can improve profits in your restaurant by teaching cashiers and servers to read and comprehend the customers and give suggestions to the best drinks, dishes or desserts. Using this strategy, you can increase your customers' satisfaction and sales.
10. Have Food & Restaurant Photography
A picture can communicate a thousand words. Therefore, take professional photos including your restaurants and some special dishes. Ensure the lighting of you background is good. These pictures can create beautiful images in the minds of your customers, and this can translate to sales.
The trend of restaurant marketing is changing day by day. The conventional methods of marketing are being done away, and people are embracing new strategies. The named marketing ideas are up to date and will increase the number of your customers.