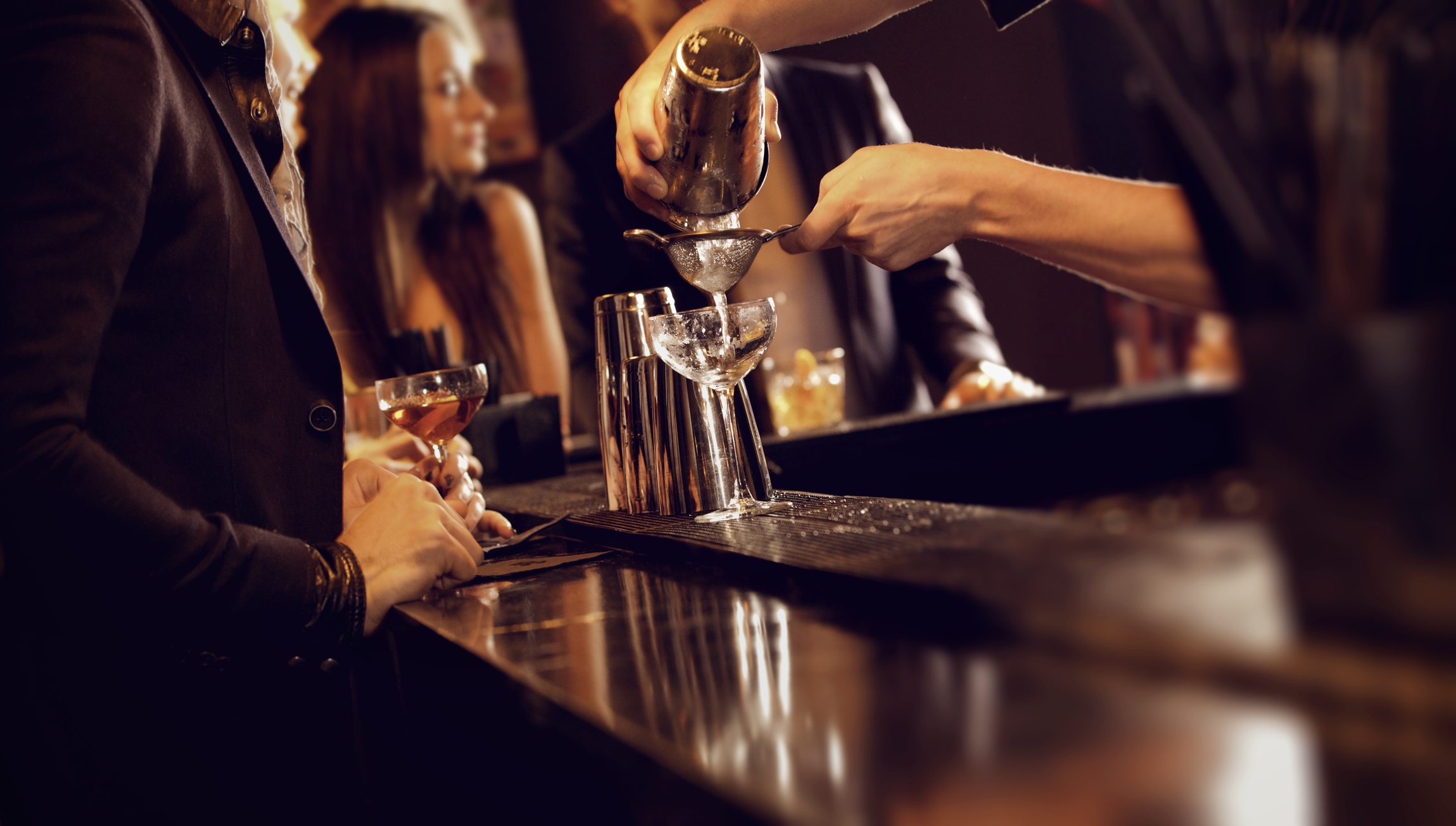 In the restaurant industry, it can be a difficult task to create a new concept for your restaurant when there is already so much competition.
You want your restaurant to be memorable, to standout, to offer a quality menu and of course, top notch customer service. The goal is to leave a lasting impression so much that people want to come back for more.
Here are 6 unique restaurants and bars that are successful at creating trends and buzz among the California dining scene and hospitality industry. So, if you are a restaurant looking to rebrand or a new restaurant in search of a theme or concept, take note.
Barton G
When you think you've seen it all just wait until you go to Barton G in Los Angeles. With other successful locations in Miami, New York, Las Vegas, and Chicago, Barton G made its way to the LA dining scene in 2014. Barton G thinks outside the box and offers their guests to experience something completely different. It's not your typical restaurant.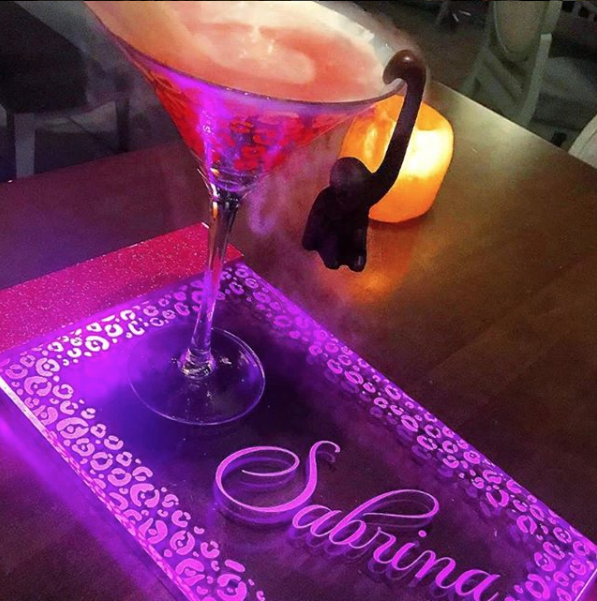 (Photo Credit: Barton G Yelp)
The creator of Barton G is event coordinator and restauranteur, Barton G. Weiss. In an interview with the Los Angeles Times, Weiss describes his restaurant similarly to a Broadway show and claims that every dish is equivalent to a different act.
The restaurant aims to entertainment people just as a Broadway show does, and a goal of unique dish presentation is to get their "audience" to laugh (The Los Angeles Times).
At Barton G, white dining plates are not existent. The restaurant explores unique ways to serve their dishes, like presenting their Lobster Trap Truffle Mac N Cheese on a giant "lobster trap" (which looks peculiarly similar to a mouse trap) or a dessert cotton candy called "Marie Antionette's Head - Let Them Eat Cake" (photo shown below) shaped as Marie Antionette's pompadour atop a head (Single Platform).
(Photo Credit: Barton G Yelp)
This unique plating technique Barton G follows is what keeps people coming back aside from the great-tasting food.
With so many different, great-tasting restaurants to dine at in LA, this is what sets Barton G a part from the typical mason jar and drizzled sauce plate presentation (Current Obsession).
(Photo Credit: Barton G Yelp)
---
Make rebranding easier with this FREE rebranding checklist. Download Here!
---
71Above Restaurant Sky Lounge - Los Angeles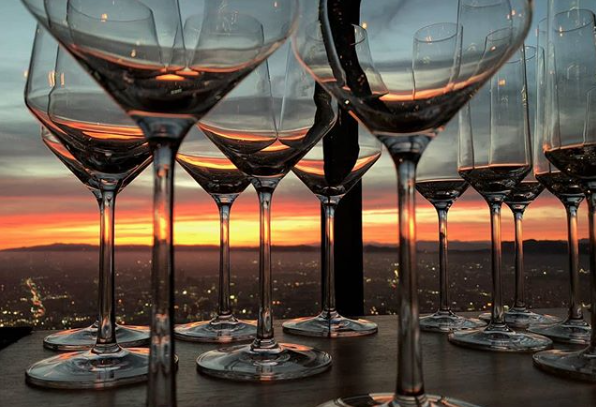 (Photo Credit: 71Above Instagram)
71Above is known for its breathtaking view of Los Angeles and the three course meal that is offered.
It is located above the US Bank Tower in downtown Los Angeles and shows off a 360-degree-view of the town that not many restaurants can offer (The Infatuation). One floor below the restaurant, customers can enjoy a unique experience on the US Bank Tower's Skyslide, located about 1,000 feet above Downtown LA, which allows you to slide down a transparent glass slide from floor 70 to floor 69. The slide is part of an attraction that includes California's tallest open-air observation deck and a floor that displays a digital interactive skyline (The Los Angeles Times).
Though the view is enough to convince people to pay a pretty penny for a seat inside, the interior décor does not fall short of expectations. A mix of marble and metal is used to create a modern ambiance and the ceiling drips of sculptures that take on hexagonal shapes. To add to the experience, the server staff makes you feel as if you are flying first class through their smooth and professional characters they take on (LA Weekly).
(Photo Credit: Discover DTLA)
Taking on the same modern vibe to complement the restaurant, the menu continues to please a variety of tastes. 71Above recognizes that "different" isn't for everyone by offering meals that appeal to both customers who have a taste for the more luxurious side of dining as well as those who have a taste for a more traditional meal (LA Weekly).
Separate experiences are had between the bar and dining area, where different menus are offered between the two. Lunch in the bar consists of one meal, while lunch in the dining area includes a two-course meal. Dinner is only offered in the dining room and will include a three-course meal. Leaving dessert as an optional add-on to the experience. All courses offer options with a wide range to accommodate different people (71Above)
Planning a menu in such a manner opens up the variety customers who come in, allowing them to be assured their experience can be enjoyed just as much as the next person because they have something for everyone.
Vacation Bar - Santa Ana
The Downtown Santa Ana lounge is named, "Vacation Bar" for a reason. This bar aims to epitomize the word "vacation" with its unique cocktail assortment and aesthetic (Orange Coast).
Unlike your average bar, the Vacation Bar in Santa Ana takes on a more quiet and relaxed environment that allows for good conversation to continue without being disrupted by noise accompanied with some good mixed drinks (Through Tanya's Eyes).
Staying in character, signature drinks are named after global cities people popularly choose to travel for vacation (Orange Coast) and some feature a light to make your cocktail glow (Through Tanya's Eyes).
(Photo Credit: Vacation Bar Yelp)
Since its opening in 2017, the cocktail lounge has been the talk of Downtown Santa Ana (LAist). Eater Los Angeles describes the interior decor as reminiscent of a real tropical Havana vacation home.
Known for their specialty signature cocktails, the Vacation Bar's menu also features, "bar bites." Though the options are limited, the range of the types of items featured are wide (Vacation Santa Ana). From a Beef Tartare to an off-the-menu burger to a Tofu Namasu, the small eats menu caters to many different types of eaters (Eater Los Angeles).
Tom Tom Bar - West Hollywood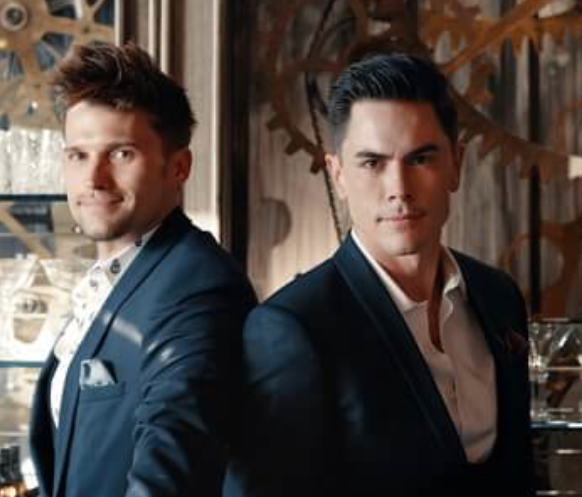 (Photo Credit: Tom Tom Bar website)
The Tom Tom Bar in West Hollywood opened in the summer of this year and has since been buzzing before its grand opening. The Tom Tom Bar began as a business proposal by owner and Real Housewife of Beverly Hills, Lisa Vanderpump, during episode 21 of the fifth season of Vanderpump Rules, two business partners Tom Sandoval and Tom Schwartz, hence the bar's name (Vulture & The Cut).
Yes, the show is a huge part of it's success, but it's also the bar's elegant steam punk aesthetic and beautifully creative cocktails that lived up to the high expectations viewers of the show have.
Food and cocktails beautiful enough to showcase and share on Instagram. Cocktails such as the "Madame Butterfly" is a fan favorite. Stunning to look at, the "Madame Butterfly" is a purple concoction composed of champagne, vodka, butterfly pea tea, and fresh lemon topped off with an edible flower petal that takes on the shape of a butterfly wing (Bravo TV).
(Photo Credit: Tom Tom Bar Yelp)
The industrial ambiance is created through the beautiful decor of actively spinning clockwork gears that decorate the walls of the bar and a multitude of various-sized chandeliers that drip from the ceiling. The bar counters feature bouquets of fresh white flowers and a designated area for taking shots is dressed up with beaker glasses to resemble a science lab. While the area for outdoor seating is decorated with arrangements of succulents only, creating a separate unique vibe from the one created inside (Vulture). But we get it, not every owner is willing to shell out a pretty penny just to be considered unique.
The Tom Tom keeps each customer experience interesting through many ways, but aside from the décor and drinks, seating arrangements for every guest is a surprise and is part of why guests return. Many Yelp reviews note how people who come to Tom Tom are delighted by their seats every visit. Depending on the luck of the draw, you can be seated at a high table, coffee table, at the bar top, or an antique couch.
Though fans of the show visiting will be delighted at the chance to see a cast member from Vanderpump Rules, which happens often, customers that do not watch the show will be equally delighted with the service and cocktails.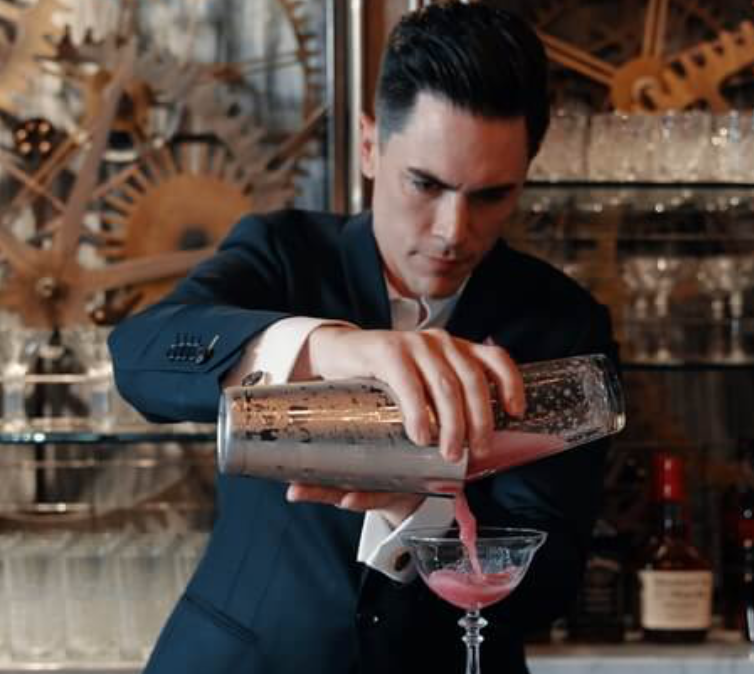 (Photo Credit: Tom Tom Bar website)
A Simple Bar - Universal City
(Photo Credit: A Simple Bar Yelp)
A Simple Bar will make you wish you lived next door so you could make frequent visits. Located in Universal City, A Simple Bar features a spectacular TV that starts at the ceiling and ends at the floor (The Infatuation).
The decor screams sophistication while maintaining an industrial atmosphere created by neon lights and retro seating, like leather couches and vintage bar top chairs (Urban Dining Guide).
Priority is placed on keeping a large selection of fine spirits and specialty cocktails for guests. Quality is also taken seriously here, making sure that cocktails are created with only freshly squeezed juices and garnishes that are nothing short of fresh as well (Urban Dining Guide). Not a cocktail fan? That's okay, A Simple Bar caters to all types of drinkers by keeping fine wine and beer - both draft and bottled - on hand.
Customers come back for the nights where live music and DJ's are an added addition to the ambiance. Its five-star Yelp rating is credited to the encouraged dancing, which is more rare to find in LA bars, and the fast service A Simple Bar commits to even on its busiest nights.
The Royal Hen
(Photo Credit: The Royal Hen website)
On Balboa Island lives a gastropub by the name of The Royal Hen that is offering quality unique dishes to its customers. Created by well-known chef, Tim Goodell who is no stranger to Orange County. Once the face of Auberguine which was named the best Orange County restaurant in 1994, Goodell is back with a pub that is known for its cuisine (The OC Register).
Surprisingly, the bar does not have a full liquor license and only serves beer and wine. Customers come to dine in, despite the typical long wait times, because the dishes are items that appear to be made within your own kitchen and yet taste beyond that (The OC Register).
On the inside, the restaurant is good for customers who enjoy a more private setting and also for those who don't mind mingling with more public space. An assortment of wood and antique pictures and wall décor are used to create a different atmosphere than most pubs create (The Royal Hen).
(Photo Credit: OC Weekly)
Creating a more rare experience, The Royal Hen features Brunch Sundays only with bottomless mimosas to bring the guests in. But nothing can beat the menu options that infuse typical California meals with Asian, Mexican, and European cultures, making the food even more original, convincing guests this pub is truly one-of-a-kind (The Royal Hen).
(Photo Credit: The Royal Hen Yelp)
Conclusion
Take note in the way these restaurants create a unique brand for themselves because it is what has brought them the success they experience and will continue to experience. If you feel that your restaurant is not uniquely known for a certain aspects whether it be ambiance, food, or cocktails, it may be time to rebrand.
---
Make rebranding easier with this FREE rebranding checklist. Download Here!