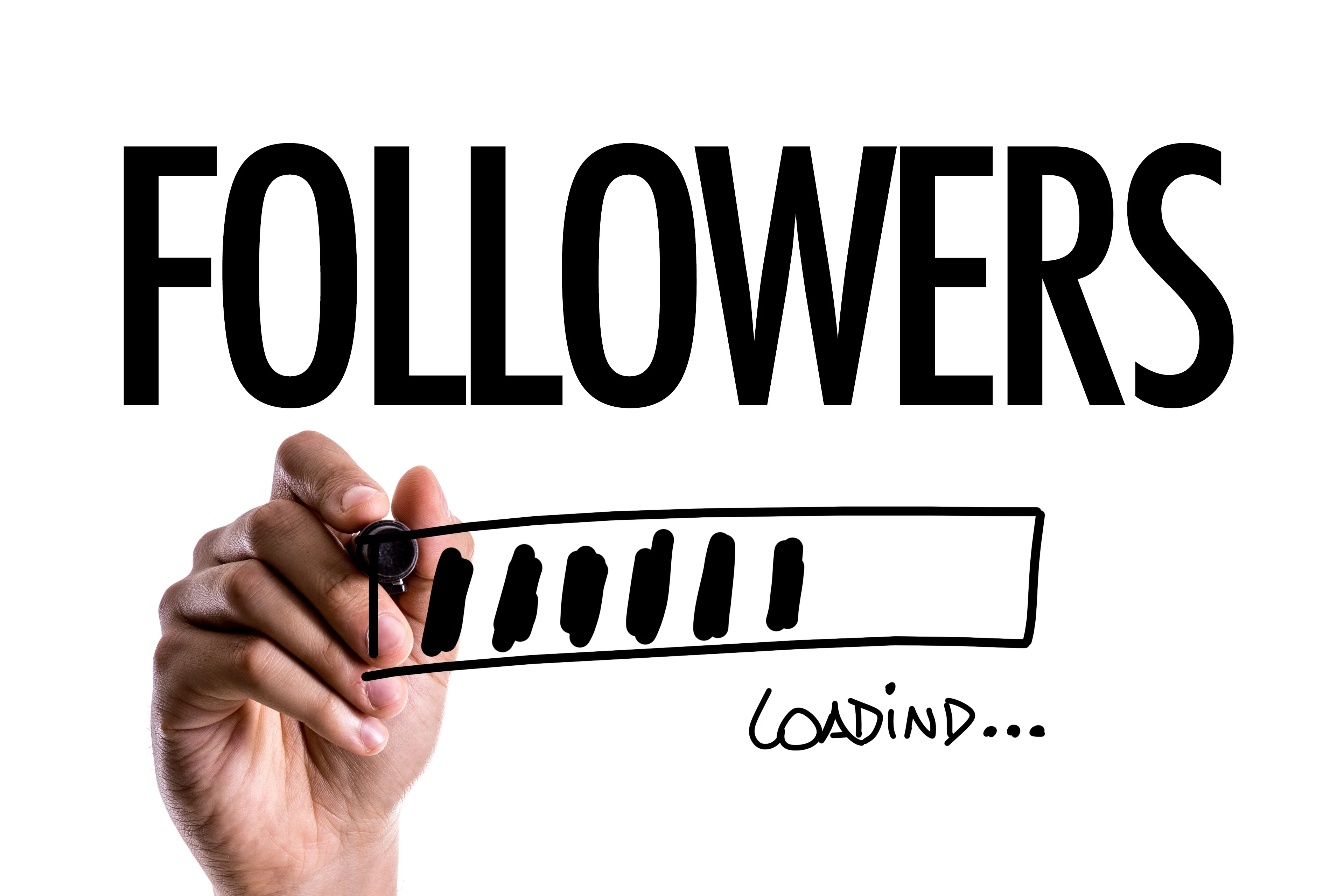 More than one-eighth of the planet's population share something in common - according to Hootsuite, all of them have Instagram accounts.
Instagram is a social media network that is only becoming more popular by the year. Today, Hootsuite reports that 1 billion people use Instagram.
For businesses, Instagram is a key player in their marketing strategy. Though Twitter used to be the front-runner for business profiles, Instagram has been able to take the top spot with tools such as the "business profile" option.
Today, 71 percent of businesses use Instagram and about 25 million business profiles exist (Hootsuite).
Creating an Instagram account for your business is easy.
The hard part? Building your Instagram following.
Your Instagram following number will provide you with a better idea of the amount of people your brand is attracting.
With 200 million monthly active users and an engagement number that is 20 times higher than Twitter and 15 times higher than Facebook, having a large Instagram following could increase your web traffic, word-of-mouth and sales (Our Social Times).
Though many businesses recognize the importance of building their following on Instagram, they have yet to unravel the secret to attracting more Instagram followers to their account.
Instead, many businesses would rather pay money to buy their followers without understanding that purchasing fake followers includes no real strategy to target the people you should be - a mistake for the many reasons explained below. In the end, organic following will always pay off and organically building your Instagram following will visibly increase the success of your business.
Why Fake Followers Shouldn't Be Bought
Money Can't Buy Engagement
Sure, 1,000 followers for 10 dollars may seem like a bargain, but your money will only pay for an impressive number on your profile page - not the engagement you receive. This is because when a service offers followers in exchange for money, most the time, those "followers" are inactive accounts or bots, meaning, that the "follow" button is the only click you will be receiving from them (HubSpot).
Why is engagement important?
In the Instagram world, engagement is a measurement of how strongly your brand influences your followers. Engagement displays how people interact with your account, it is a combination of how often people like, comment, and share your profile content. The more engagement you receive on Instagram tells all about the influence you have as a brand and the more credible your brand will appear to be.
If your Instagram profile says you have about 1.2 thousand followers, yet your posts are averaging 50 likes, your brand will not be viewed as credible. It's no secret - your business must be paying for fake followers. This could also destroy any chance of collaborating with other brands or big-name companies who will not want to work with a brand with an inorganic following (Influencer Marketing Hub).
---
See how Kulture Konnect helped a growing brand build their Instagram audience.
Download this case study here!
---
Keep Calm, Spam On
When you purchase a service to gain Instagram followers, you have now allowed the service to access your account. If you didn't already know, many of these services are ruined by spammers who will take advantage of accounts when providing a fake follower service. In their eyes, you have given them a newer platform to use to spread spam posts (Influencer Marketing Hub).
Of course, no one wants to see spam on their Instagram feed. So when spammers use your business profile for spam posts, not only will you lose credibility, but you will also lose the organic followers you already had (Influencer Marketing Hub).
Your account will now be used to follow other random accounts. The way following services will work for your business account to follow many random Instagram accounts. The idea being, if you follow an account, they will automatically follow back - ultimately gaining your account more followers.
This strategy does not work. For one, if the accounts you are choosing to follow are outside of your target audience, they will not be there to stay or will not be interested in your product or service. A target audience is an audience that is relevant to your business, meaning that they take interest in what your business provides.
In a study conducted by Icono Square, blogger Olga Rabo followed 10,000 Instagram accounts she deemed relevant to her personal travel blog. She did this by viewing the profiles of her top competitors and following their followers to have a try at the "follow for follow" strategy. Out of the 10,000 "relevant" Instagram accounts, less than a quarter of the accounts returned a follow (20.51 percent), so imagine the result when you choose random accounts.
This strategy will only result in the number of people your account follows being higher than the number of people who follow you - another cue that says your business is not credible (Influencer Marketing Hub).
Suspended from Instagram
Buying fake followers is a violation of Instagram's terms of service and will result in Instagram suspending your account if caught (Sprout Social).
A suspended account? That's not a good look for your business.
Instagram strictly aims for its users to conduct genuine interaction on its platform. This means no bots, no inactive profiles which are majority of the accounts that you paid to follow your account.
According to Sprout Social, Instagram has a team of people that work to discover bot, fake, and spam accounts only to eliminate them in order to fulfill Instagram's genuine engagement promise.
This means in the end, your money was short-lived because you paid for follows from accounts that will eventually be "purged" by Instagram.
Growing Your Instagram Following - The Right Way
Quality Followers Only
It takes time to build an organic following on Instagram and time is money. Instagram Growth Specialist and meal prep expert, Talia Koren, claims it takes her at least one hour to create a post for her Instagram content. This is because she believes that building an organic Instagram following takes hours of work. In her case, it took Koren 18 months and 654 posts for her to reach 100 thousand followers on Instagram and this same methods and amount of time is need to build a following on any type of social media platform (TaliaKoren.com).
Organic followers will be genuinely interested in your business and the content you put out using Instagram.
Unlike paid fake followers, organic followers will increase the engagement you receive through your Instagram profile as long as the correct advertisements, hashtags, geotags, and content are being used (Entrepreneur).
In discovering the content that brings the most engagement for your business to grow its following on Instagram organically a domino effect of referrals will begin to occur (Lyfe Marketing). In other words, your business will have Instagram content that is worthy enough for your followers to share with their followers and so on - ultimately resulting in the growth of your own following.
Because of the time and effort it takes to grow an organic Instagram following, businesses choose to push this task to the bottom of their priority list or choose the paid follower route.
We Can Help
Kulture Konnect knows what it takes to grow a quality following - the organic way. Our team can save you and your business time by building and growing an organic Instagram following. Instead of wasting money on bots or fake followers, Kulture Konnect will take the time to invest in real Instagram users who are relevant to your target audience.
The result?
Reaching more users
Targeting long-term followers
Building a strong following who are potential customers
The team at Kulture Konnect has the experience to grow and build your Instagram following with people who take genuine interest in what your business has to offer.
Clients who have worked with Kulture Konnect have seen a weekly increase of 200-500 new followers and an increase in content engagement. In the case study, Jimmy's Famous American Tavern, Kulture Konnect surpassed these results in only three months and became a long-term success.
---
See how Kulture Konnect helped a growing brand build their Instagram audience.
Download this case study here!