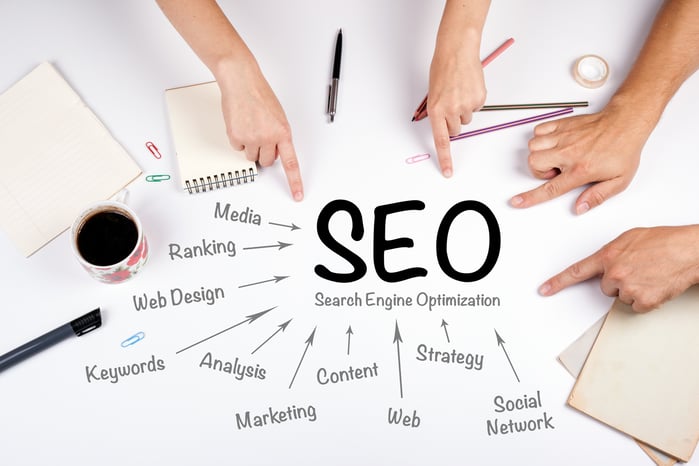 You've probably heard that SEO is easy and simple. Well here's the shocking truth: it isn't. After all, why would businesses pay "experts" big bucks for it if it was easy?
Here's the other truth: it is easy to get started; but to actually reach that page-one rank, you'll have to invest some time in mastering the art and seeing actual results.
Search engine giants like Google also won't hold your hands. Their algorithms are hard to predict and your SEO efforts will be virtually impossible to measure in real-time.
With that said, if you're looking into jumping into SEO or have been fiddling with it for some time now, make sure you're not making these surprisingly common SEO mistakes that businesses still make when it comes to their SEO.
Keyword
Keywords are the foundation of your SEO strategy. However, due to the competitive nature of SEO, others have devised clever and tricky, sometimes even malicious techniques to "game" results that have forced others to either do the same or risk falling behind in rankings.
---
Working on your website redesign?
Without this checklist you might be missing some important steps.

---
Content
Keywords are how users find your content but content is why your users are searching in the first place; content is the building blocks of your website after all.
Scraped Content

: Even in school we didn't want our classmates copying our answers, right? Same thing in SEO. Some examples of scraping content are: websites that take content from other sites and put in some slight modifications like swapping words with synonyms and such; or websites that have auto-generated feeds from social media channels that make up more of the page than the actual content of that page.
Thin Content: Thin content is when your content simply offers too little or no value to your users. This may include other mistakes listed here like scraped content and page permutation.

Duplicate Content

: Duplicate content can hurt your SEO by confusing search engines what page to show in its results. Duplication can happen for several reasons: URL variations, HTTP and HTTPS versions of a site, scraped or copied content. A good way to fix this would be to implement a link element with a rel="canonical" attribute on the head of your page. This makes it so that any variation of your page will all attribute it's ranking power to the original.
Technical
Optimized your content? Around the right keywords too? Good job! Don't think everything's accounted for, though. Your website's technical side of things is yet another factor that search engines look at when ranking.
Slow website

: Google recently announced that it will start factoring mobile page speeds more strongly in how it ranks pages. With both desktop and mobile speeds now ranking stronger than ever, it is simply not acceptable anymore to have non-optimized speeds.

Non-secure website

: It's been a long, long time since Google announced that they would be taking HTTPS as a ranking signal. So there's really no acceptable excuse that a website wouldn't be using HTTPS in this day and age. Even if you're site is purely informational (i.e. no forms, logins and the like), you'll want to look into moving over to HTTPS as this will not only make your visitors secure, it will also help your SEO ranking too!

Non-mobile-friendly website

: Just like HTTPS above, Google started boosting ranking for websites that were mobile-friendly. This change started three years ago and it is here to stay. With more and more online activity being done on mobile devices than traditional desktops, this isn't really a surprise anymore. Make sure your website is responsive and fully mobile-friendly for that boost is user experience and ranking as well!
Conclusion
Hopefully, your SEO strategy doesn't forget these critical yet very common mistakes that many others are making. If you feel that you need more help with your website's SEO, feel free to contact us here to get a free quote!
---
Are making any of these common SEO mistakes? Contact us today and we'll be happy to help you out (951) 479-5411.
Working on your website redesign?
Without this checklist you might be missing some important steps.